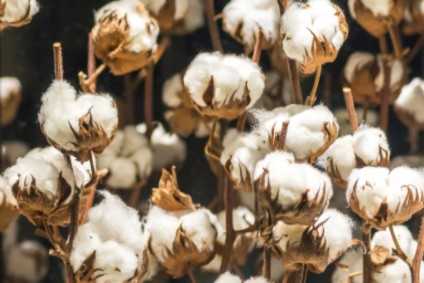 A new blockchain-based supply chain traceability solution has been launched to help brands and retailers document the chain of custody from cotton source to importer.
Using a private blockchain, the solution developed by Logility and New Generation Computing stores the history of every transaction between all trading partners through all tiers in the supply chain.
This visibility provides a digital thread that allows brand owners and retailers to generate a certificate that summarises all information related to each exchange of products and materials from source to destination.
Enabling supply chain visibility beyond Tier 1 suppliers helps brands and retailers manage one of today's most urgent issues. It also supports consumer demand for greater visibility and understanding of where products are sourced and manufactured.
The launch of the digital supply chain traceability solution comes as the US is clamping down on the import of goods linked to Forced Labor in China's Xinjiang Uyghur Autonomous Region (XUAR).
The HR 6210 Uyghur Forced Labor Prevention Act legislation, as it is currently drafted, would prevent any goods from entering the US unless there is proof the merchandise does not contain inputs originating from XUAR.
And earlier this month, US Customs and Border Protection said any shipments containing cotton or cotton products originating from the Xinjiang Production and Construction Corps (XPCC) would be blocked at US ports of entry. This Withhold Release Order also includes any products made with that cotton, such as apparel, garments, and textiles.
Both moves mean brand owners and retailers must either remove affected products before they enter the US market or present evidence that proves the merchandise was not manufactured using cotton that originated from the XPCC.