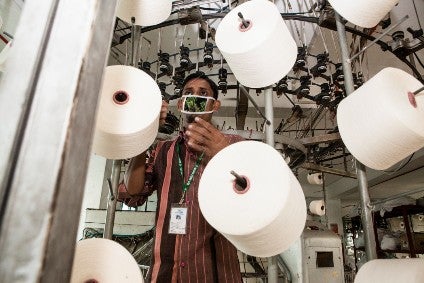 Dutch multinational cooperative bank and financial services provider Rabobank has joined the Good Fashion Fund in a move that brings the current fund capital to around US$19m.
Launched in September of last year, the Good Fashion Fund is an initiative of Fashion for Good and marks a collaboration between Laudes Foundation (formerly C&A Foundation), Hong Kong-based The Mills Fabrica and impact investment firm Fount.
With a target size of $60m, the Fund aims to finance investments in supply chain innovations in India, Bangladesh and Vietnam, as well as other areas throughout Asia, so that manufacturers can improve their environmental and social impacts.
The vision is for manufacturers in the apparel supply chain to invest and reinvest in innovations that deliver both economic growth and good fashion practice.
It is said to be the first investment fund focused solely on driving the implementation of innovative solutions in the fashion industry.
Rabobank is its first senior debt investor and joins Laudes Foundation and the Mills Fabrica as co-investors. Fashion for Good acts as sub-advisor, while Amsterdam-based Fount manages the Fund.
The Fund's blended structure combines risk-tolerant capital with private sector investment, which allows for flexibility and tailored financing to best fit each manufacturer's situation, Fashion for Good says.
Small to medium manufacturers whose products or services are in line with these criteria and are looking to implement best-in-class technology and equipment, will be eligible for funding. The Fund is also mandated to support larger manufacturers committed to investing in early-stage and highly disruptive technologies.
"Good Fashion Fund accelerates the positive changes that the sector and supply chain require and can serve as a catalyst for the industry," says Bas Rüter, global head of sustainability at Rabobank.
A survey conducted by Fashion for Good last month found fashion start-ups are "significantly" affected by the impact of the Covid-19 crisis with key areas of concern including business development and financing.