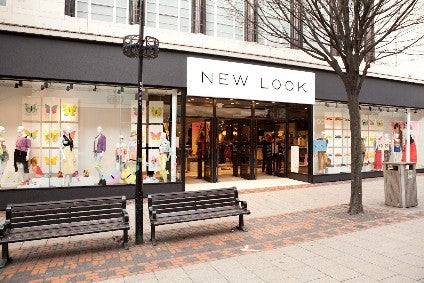 UK fashion retailer New Look is seeking a buyer and is preparing to launch another company voluntary agreement (CVA) as it tries to restructure its business.
Under the proposals, the company is seeking to "reset its rental cost base back to market rent through a turnover-based model" – essentially asking landlords to accept rent based on the sales at each store. The CVA – its second in less than 18 months – contemplates a rent adjustment on certain leases for a period of three years.
Should landlords agree to the CVA, which is expected to be launched on 26 August, New Look's financial creditors have agreed to lend a further GBP40m (US$52.4m) to the company and conduct a debt for equity swap on its current debt – reducing senior debt from about GBP550m to GBP100m, in addition to significantly decreasing interest costs.
A CVA is an insolvency procedure that allows a company to reach a voluntary agreement with its business creditors to repay its debts to avoid going bust.
To become effective, the CVA requires at least 75% in value of all present and voting creditors of New Look Retailers Limited to vote in favour and at least 50% of the total value of unconnected creditors to not vote against the CVA.
In addition, New Look's financial adviser has also launched a sales process to determine potential interest in an acquisition of the shares of the company or assets of the group.
The retailer has reopened 459 of its 496 stores but says that since they resumed trading, store sales are down 38% on a like-for-like basis, mainly due to the continued impact of Covid-19 on footfall.
CEO Nigel Oddy says that with social distancing measures in place for the foreseeable future, it remains difficult to accurately forecast the sales recovery rate.
"Given this, and the extent of our deferred obligations, future expected costs and the likely permanent structural shift in customer spend and behaviour from physical retail to online, we are seeking additional capital for the business and a recapitalisation of our balance sheet to ensure we are as well positioned as we can be going forward in the post-Covid-19 retail operating environment.
"Additionally, out of absolute necessity, we are preparing to launch a CVA that would reset our rental cost base back to market rent through a turnover-based model that fairly reflects the future performance of the company and wider retail market."
He adds the recapitalisation will enable the business to deliver its long-term strategic plans and safeguard 12,000 jobs.
"New Look is a brand that has inspired tremendous loyalty over the past 50 years and has earned its place as one of the UK's leading womenswear retailers. We are confident in our plans to build on these strong foundations with our revitalised broad appeal product ranges, and this transaction will allow us to secure our future for the benefit of all stakeholders as we navigate the post-Covid-19 landscape."
Improved speed-to-market, fewer promotions and cost control helped New Look narrow its losses in the third quarter, but ongoing consumer uncertainty and seasonal volatility hit revenues.
The fashion retailer had a previous CVA approved in March 2018, which aimed to improve the operational performance of the company.