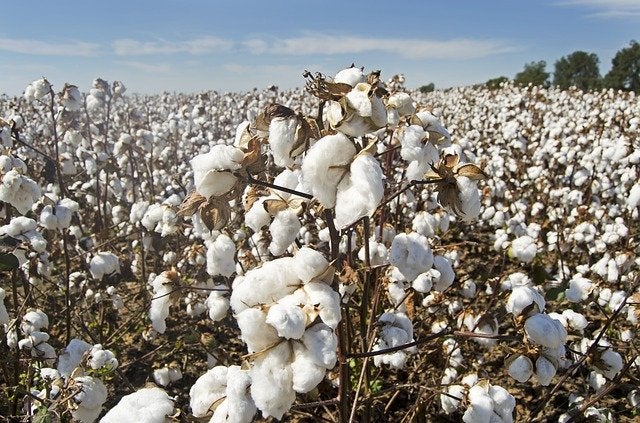 The facilities have successfully passed a proficiency test allowing them to carry out qualitative genetically modified (GMO) cotton testing in cottonseed, leaf, fibre, and chemically unprocessed fibre-derived materials.
The move is seen as a significant milestone for the ISO IWA 32:2019 protocol, which was developed by the Global Organic Textile Standards (GOTS), the Organic Cotton Accelerator (OCA) and Textile Exchange to create a common language among laboratories worldwide to test for GM cotton.
As qualitative GM cotton screening using the ISO IWA 32:2019 protocol is mandatory within the GOTS and OCS (Organic Content Standard) supply chain and OCA's Farm programme, the expanded list will provide many stakeholders in organic cotton with the clarity they need for taking all reasonable precautions to prevent GM cotton from being in their organic cotton produce while supporting the rapid sector growth seen globally.
"At OCA, we believe that by working collaboratively we can make the necessary strides to bring the organic cotton sector improved transparency and integrity, so it is great to see more laboratories implementing the ISO IWA 32:2019 worldwide," OCA's programme manager, Mathilde Tournebize said.
"This round of proficiency test enabled us to chart additional laboratories that can be contacted to reliably conduct GMO tests as per the ISO IWA 32:2019. The initiative has also expanded to more geographies compared to last year, including Turkey and the United States."
Rahul Bhajekar, managing director at GOTS, added: "This initiative shows that through partnership and alignment, we can bring the sector much-needed clarity on qualitative GMO testing in cottonseed, leaf, fibre and chemically unprocessed fibre-derived cotton."
Amish Gosai, supply network and South Asia senior manager at Textile Exchange, noted the ISO IWA 32:2019 proficiency test initiative will be repeated regularly.
"More laboratories are welcome to apply for the next round of proficiency test, which will likely be organised in Q1 2023."
The initiative, now in its second year, will drive greater transparency along the organic cotton supply chain in a move that the partners hope will become a fixed bi-annual initiative stemming from the positive feedback from the initial launch in 2020.
The updated overview of the laboratories that successfully passed the proficiency test in 2021 has now been jointly published by GOTS, OCA and Textile Exchange.
Last summer, testing and certification specialist Hohenstein developed a quantitative method to detect the type and extent of genetic modifications in organic cotton directly during the process chain.