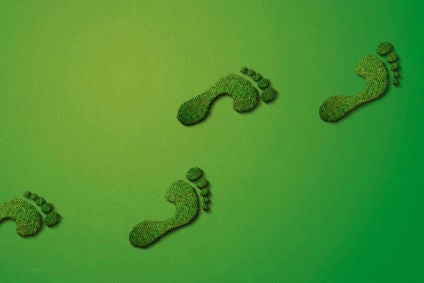 A new tool has launched to help consumers discover the carbon impact of their wardrobes – as well as outlining steps they can take to lighten their fashion footprint.
Developed by online resale store ThredUp, the 'Fashion Footprint Calculator' asks users to answer 12 questions such as 'How often do you buy clothing (new and used)?', 'How many items of clothing do you buy in a year?', and 'How many clothing items do you rent per year?'
Based on the responses, the tool – which has been launched in partnership with actress Emma Watson – calculates fashion footprints on a scale of low to high using a carbon study commissioned by independent research firm Green Story. It also explains what each individual fashion footprint is equivalent to in terms of number of flights, and how many pounds of carbon emissions a shopper's fashion habits contribute annually.
Users can also compare their rating with the average consumer who contributes 1,6202 pounds of carbon emissions a year.
In addition, the Calculator suggests ways shoppers can reduce their fashion footprints with links to sustainable clothing brands and retailers, and a discount off a first order with ThredUp, which claims to be the world's largest consignment and thrift store.
Watson took to Instagram to announce the tool's launch:
The tool comes amid calls for the fashion industry to take steps to reduce its own carbon footprint, which has led to a plethora of sustainability-focused initiatives springing up across the global apparel and textile sectors.
Despite the commitments from industry players, an investigative report by international environmental organisation Stand.earth last year found pledges from many of the top companies fail to meet the climate pollution reduction standards called for by the UN Paris Agreement.
This is largely because they lack key commitments to transition factories and other parts of global supply chains away from coal and other fossil fuels and on to renewable energy, according to the 'Filthy Fashion Climate Scorecard' report.
Meanwhile, new analysis from non-profit CDP this week has found clothing brands and retailers need to be more forthcoming with data regarding their efforts to tackle climate change.