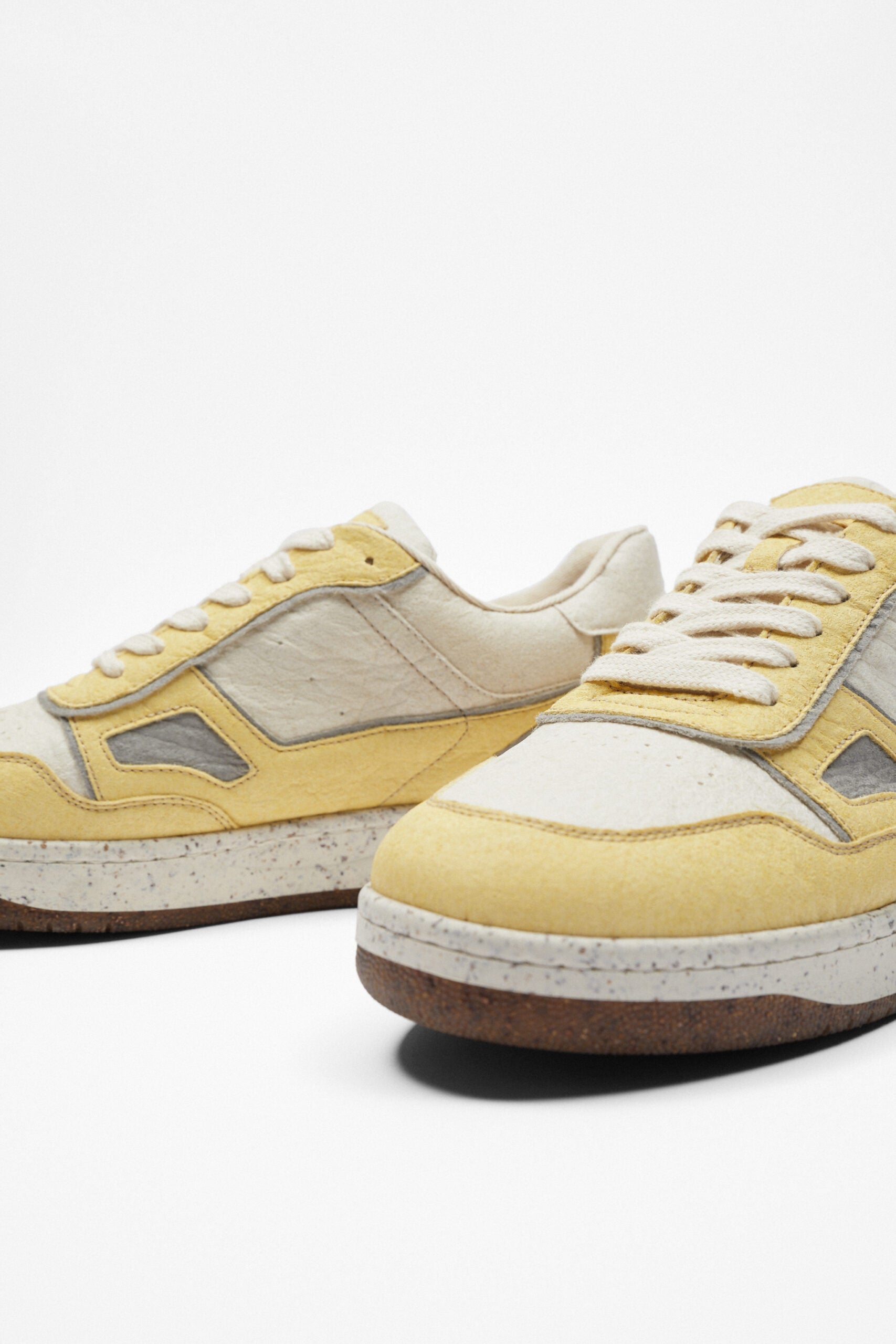 Pinatex x Zara features a collection of sneakers, sandals and accessories with the upper construction of the footwear models seeing leather replaced with pineapple-based Pinatex, using several colours from the original collection.
The bags also use the Pinatex original collection, with accents added through the use of Pinatex Metallic Silver.
Both the Pinatex original and metallic collections are comprised of 72% Pineapple Leaf Fibre (PALF) which as an agricultural waste product, requires no additional land, water or pesticides to grow the raw material.
The Pinatex x Zara collection is launching as part of Inditex's Sustainability Innovation Hub; a platform for collaborating with innovative brands to promote initiatives that can contribute to building a more sustainable product offering.
Earlier this month Zara partnered with Swedish textile-to-textile recycling innovator Renewcell on a capsule collection made from its Circulose branded material, which is produced from 100% recycled textiles.
Circulose, developed by Renewcell, is a biodegradable raw material used to produce textile fibres for fashion like viscose and lyocell. Fibres produced with Circulose are said to help brands limit the use of virgin textile fibres, which reduces the climate and environmental impact caused by raw material production and waste.
And last month Inditex contributed to a US$30m funding round to help circular fashion company, Circ, expand its poly-cotton recycler designed to recycle clothing and eliminate clothing waste.