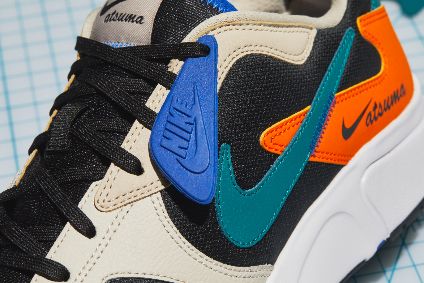 For the quarter (Q1) ending 31 August, Nike booked an 8% jump in Nike Direct sales on a reported basis and a 14% jump on a currency-neutral basis.
Nike Brand Digital sales rose 16% on a reported basis and 23% on a currency-neutral basis.
But gross margin fell 220 basis points to 44.3%, primarily driven by elevated freight and logistics costs, lower margins in the Nike Direct business driven by higher markdowns, and unfavourable changes in net foreign currency exchange rates, including hedges, partially offset by strategic pricing actions. The overall decrease in margins was primarily driven by North America, which took measures to liquidate excess inventory through Nike Direct markdowns and wholesale marketplace actions.
China was the only market to post a decline with revenues down by around 16% overall and down by 13% on a constant currency basis.
The impact of Covid restrictions has eased but continues to have a negative impact on overall demand, with GlobalData managing director, Neil Saunders warning Nike needs to be "less reliant on China as an engine of growth".
Earlier this month, the board of directors at Nike Inc, voted against a shareholder proposal to halt its sourcing of goods and raw materials from China as concerns surrounding human rights violations in Xinjiang continued to mount.
Last July, Nike's shares were hurt after Chinese consumers vowed to boycott the brand in favour of domestic sportswear brands following a position statement Nike had put out on Xinjiang.
Sales in Asia Pacific and Latin America were up by 5% (up 15% in constant currency terms) and revenue from Europe rose by 0.8% (up 17% in constant currency). In North America revenue increased by 14%. Most of this was driven by footwear where increased participation in sports over the summer as well as consumers refreshing closets with new casual styles both helped to drive the results.
"It should also be noted that a continued transfer of business from wholesale to direct, as part of the company's Consumer Direct Acceleration strategy, flatters the numbers as the value of direct sales are worth more than they would be in wholesale," adds Saunders.
John Donahoe, president and CEO, Nike, Inc, comments: "Our strong start to FY23 highlights the depth and breadth of Nike's global portfolio, as we continue to manage through volatility. Our competitive advantages, including the strength of our brand, deep consumer connections and pipeline of innovative product, continue to prove that our strategy is working. We expect our unrelenting focus on better serving the consumer to continue to fuel growth and create value like only Nike can."
Matthew Friend, executive vice president and CFO, Nike, Inc, adds: "Nike's first quarter results set the foundation for another year of strong growth. "Our focus continues to be the consumer, as we take action to navigate near-term dynamics while expanding long-term structural benefits through our Consumer Direct Acceleration strategy.
Nike Q1 – analyst overview
Saunders comments: "Nike has started its fiscal year on a relatively strong note…While Nike's Q1 top line performance is good, the bottom line is less healthy… This deterioration is down to a basket of factors including heftier logistics costs, higher markdowns and inventory liquidations, and weaker overseas earnings because of the strength of the dollar. The outperformance of the online business, which generally has lower profitability, also acted as a drag on margins. The outlook here is not particularly positive as Nike will continue to face many of these headwinds as it moves deeper into the fiscal year. Indeed, there is a case that it may need to spend more to stimulate some demand via marketing if consumer sentiment weakens.
"Overall, Nike is on a solid trajectory. While not immune to economic challenges, the company is proving it can successfully navigate shifts in demand. However, the price of its agility comes at the expense of profit. Nike will see this as a sensible investment to keep the brand healthy and its customers satisfied, and we share this view."
Earlier today (30 September), JD Sports announced it had been selected as Nike's first European retail partner for its Connected Partnership, designed to enhance the shopping experience of customers through access to an additional range of Nike member-exclusive products and experiences.
In this Connected Partnership, the two companies plan to harness their technological and digital expertise to serve consumers in a more convenient and rewarding way. The companies also believe it will highlight their ability to provide a compelling and differentiated proposition both in-store and online through a deep understanding of their consumers.
The new integrated offering is said to further cement JD and Nike's trusted partnership, redefining how brands and retailers work together to set the global standard for retail experience through best-in-class operations in stores and across digital channels.
The announcement comes as Nike continues to refocus its energies on its Consumer Direct Acceleration strategy which it rolled out to try and regain control of its product offering and prices and to increase visibility over how and what its consumers are purchasing.
In March, sportswear retailer Foot Locker, warned of a shrunken portfolio as a result of Nike's focus on its consumer-direct strategy.