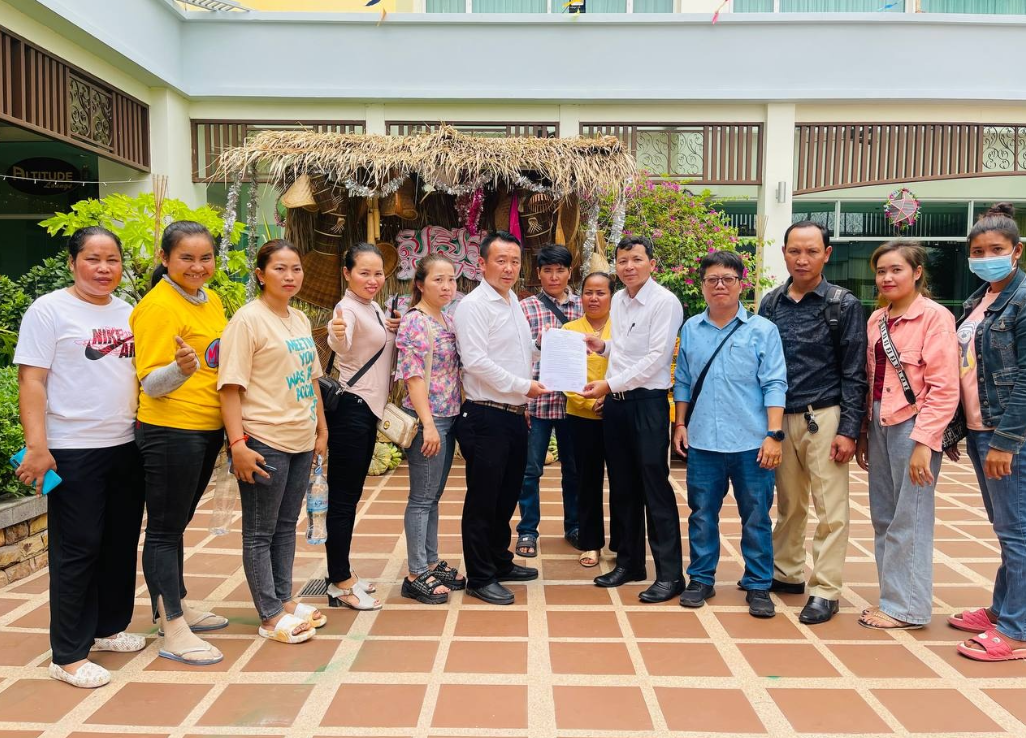 IndustriALL says the union leaders were forced to resign from their positions after the formation of a local union and the election of ten union officials from CUMW at T-Win Garment in Takeo province.
After two of the CUMW leaders refused to resign (Horn Sophoeurn and Koeurng Ngieng), the company dismissed them on 10 February. Four days later, the remaining eight unionists were also dismissed after refusing to resign from the union, according to IndustriALL.
Despite attending mediation meetings and filing a complaint with the authority, IndustriALL says the company management refused to reinstate the workers.
CUMW and IndustriALL then requested the intervention of NIKE, a customer of T-Win Garment. After two months of engagement with the brand and the company, T-Win Garment agreed to reinstate the dismissed leaders. Meanwhile, the other two unionists chose to leave with termination compensation.
Christina Hajagos-Clausen, director of the textile and garment industry at IndustriALL said: "We thank Nike for its intervention and the cooperation of T-Win Garment. We hope that employers in Cambodia fully respect workers' freedom of association and collective bargaining in garment and textile factories and that they build harmonious relationships with unions. Suppliers should adhere to stronger labour standards because there are increased legislative efforts to implement human rights due diligence in the global supply chain."
IndustriALL believes the reinstatement of unionists is a significant step towards the promotion of workers' rights in the Cambodian garment industry.
Three fifths (60%) of the country's total exports are garment, textile, shoe, and footwear products, making the garment sector the prime contributor to the Cambodian economy. The garment export increased by almost a quarter (24%) to $10.25bn on a year-on-year basis.
CUMW president Pav Sina added: "We welcome the full reinstatement of the eight unionists with back pay. The joint agreement states that both parties will respect legal procedures and will not retaliate against each other after the reinstatement. Labour disputes will be managed peacefully and effectively in the future."
The Council for the Development of Cambodia (CDC) recently announced a $10m investment package into its garment factories.
This article was first published by IndustriALL.