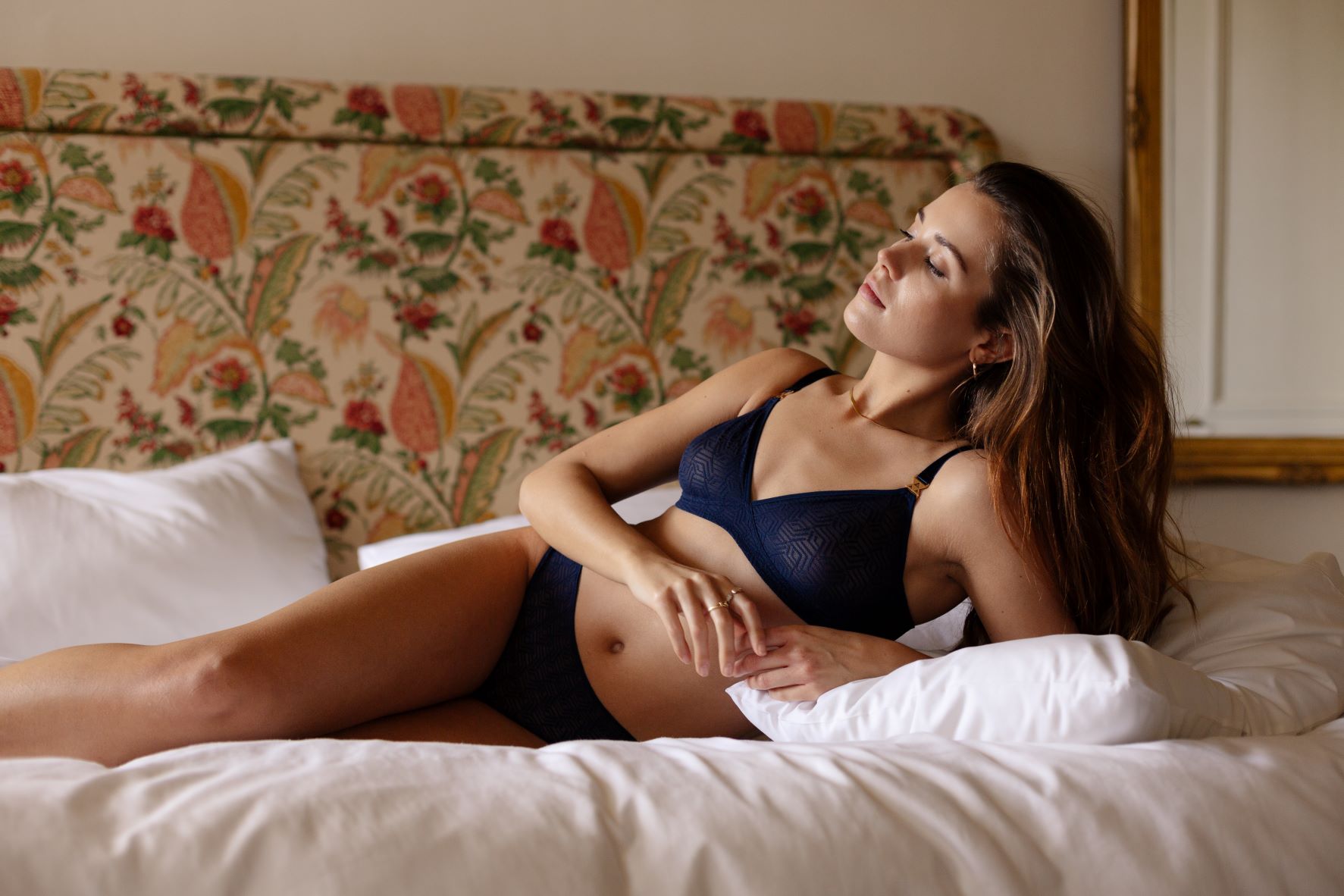 Nudea is furthering its 'CareMore' commitment by becoming a carbon-neutral company. The brand's 2020 carbon footprint has been collated and offset by BeZero Carbon.
"We're delighted to announce our move to carbon neutral status for Nudea. Tracking and taking responsibility for the carbon emissions in our control and the emissions of our suppliers and supply chain is the best way to drive change and move towards true net zero," says Priya Downes, Nudea's CEO and co-founder.
"Since launch, we've focused on better sourcing, for example, recycled fabrics emit four times less carbon than virgin fabrics. This is one of the major reasons we have a relatively small footprint. We are continuing to source our fabrics and componentry from recycled or naturally occurring sources and producing in Portugal, which doesn't require any air transport. Whilst not 'carbon perfect', we believe that every step we take and change we make in our sustainability journey adds up to a greater overall impact."
Nudea launched in 2019 and is a digital-first business working to disrupt the bra shopping experience from measurement to try on. The company has created its own custom fitting tools including the trademarked Fit Tape designed for accurate self-measurement at home.
Nudea says its products are designed to last longer and are responsibly manufactured out of premium fabrics crafted from recycled yarns, with all components including fabrics and trims sourced and manufactured within Europe.
The brand's commitment to sustainability already includes fitting tools to deliver on fit for conscious, responsible shopping,  signature recycled fabric and yarns, and a selection of styles made in partnership with responsible suppliers who pay fair living wages, produced in a GOTS and SLCP fully-certified factory in Portugal. All its items are delivered in recycled and recyclable packaging.