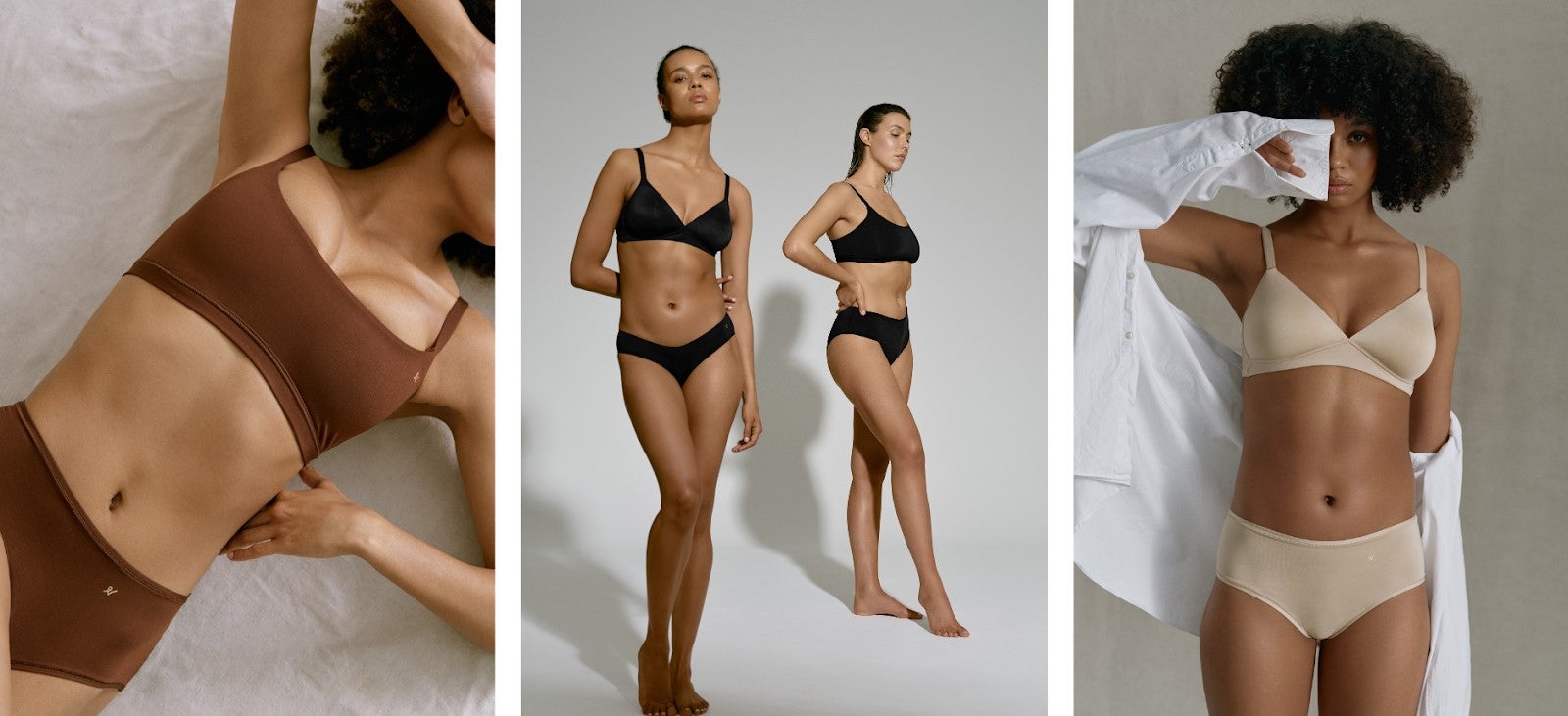 Nudea, a B Corp certified underwear brand, is now available across North America via a a number of stockists as well as direct from Nudea.com.
The brand launched in 2019 with an aim to create underwear that is beautiful, functional and does not compromise on fit, quality or style.
Nudea's sustainable underwear is powered by data from over 15,000 bra wearers.
Nudea Founder and CEO, Priya Downes comments: "We are really excited to expand Nudea's reach into the US. It's great to see our strong sustainable ethos standing out and gaining momentum with stockists, particularly as The East Coast was my home for six years it's especially close to my heart. We are also delighted to partner with Christina and Nicole at L&E Showroom in our expansion, in particular, L&E Showroom's passion and support for female-founded, ethical and sustainable brands really resonated with us."
Earlier this year, Nudea announced the launch of a bra-recycling scheme, noting the average British woman owns 20 bras but only regularly wears five with 19m bras ending up in landfills annually, which prompted the launch of the recycling scheme.
B Corp certified in 2022, Nudea's commitment to sustainability includes the carbon positive brand's easy-to-use fitting tools to deliver on fit for conscious, responsible shopping, premium fabrics crafted from recycled yarns, a thoughtfully designed selection of styles made in partnership with responsible suppliers who pay fair living wages, produced in a GOTS and SLCP fully-certified factories and all delivered in recycled and recyclable packaging.
In September, Nudea announced its move to a carbon-neutral company. The brand's 2020 carbon footprint has been collated and offset by BeZero Carbon.