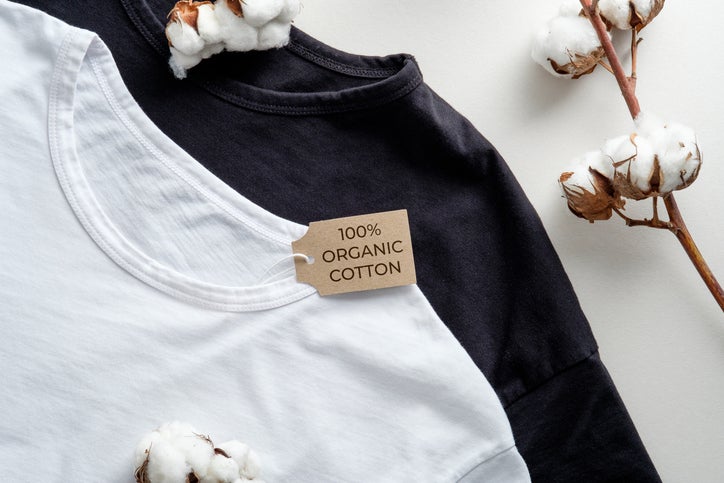 OCA's annual Farm Programme Impact Report highlights an increase in farmers committing to organic cotton in India.
Farmer numbers in the programme have tripled, with over 74,000 farmers participating during the 2021-2022 season.
The OCA attributes this growth to high demand for organic certified cotton, lower input costs, and strong support systems. The move towards organic cotton, known as in-conversion takes three years.
During the 2021-2022 season, farmers who sold their cotton through OCA's Farm Programme achieved a 6% higher net income from their cotton than their local conventional peers. On top of a high market price for organic cotton, over EUR4m (US$4.26m) was paid out to participating OCA farmers for their procured seed cotton.
Dipak, an OCA farmer from Kutki village in the Wardha district of Maharashtra, said: "I do not want to go back to the conventional method of farming. Most of my investment was used for fertilisers and pesticides and this negatively affected the soil health of my agricultural land. I have decided to extend organic farming now to all crops since it improves soil health gradually." Dipak harvested 6,700kg of organic cotton from his farm during the 2021-2022 season.
Ruud Schute, OCA programme director, explained: "The expansion of our programme to include support for in-conversions farmers, developing the potential of Pakistan, and making sure farmers have the tools, training and support required, are all part of our mission to tackle some of this sector's systemic challenges."
The OCA's Farm Programme is now in its sixth year and has live projects in Gujarat, Madhya Pradesh, Maharashtra, Odisha and Rajasthan in India and Balochistan in Pakistan. The organisation is currently in the process of launching its Farm Programme in Türkiye.