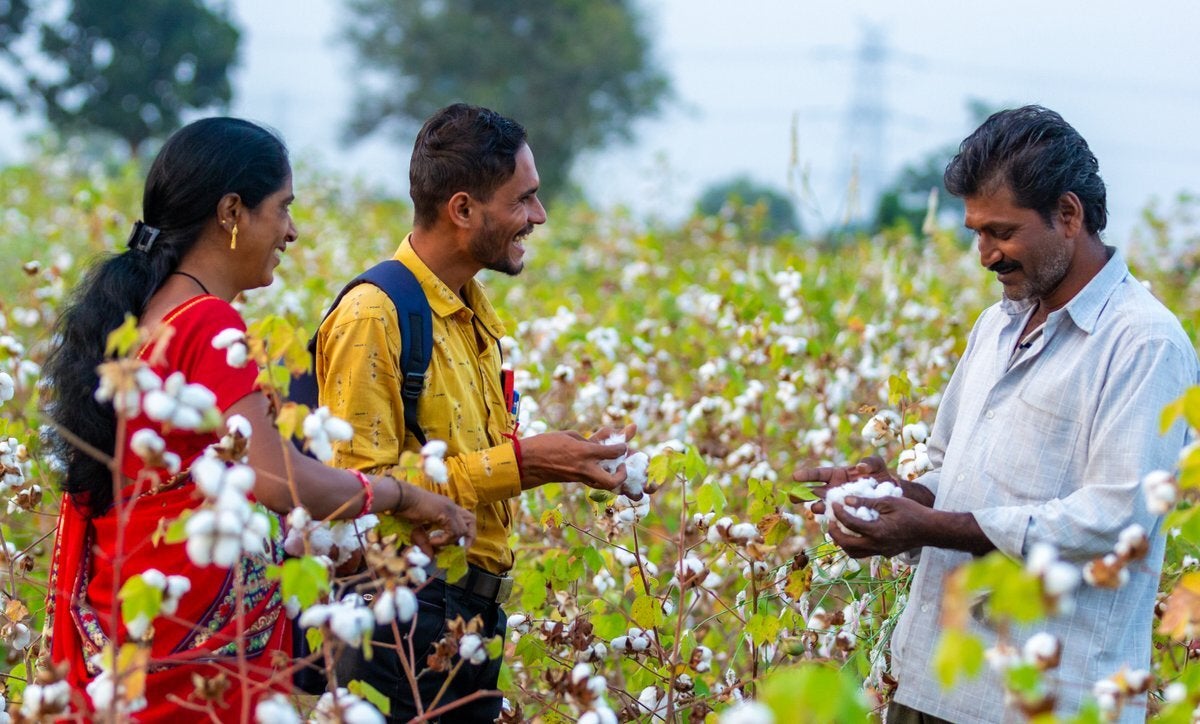 The Organic Cotton and Textiles Conference takes place in Indore, India over three days. The aim is to foster collaboration, explore innovative ideas and focus discussions to develop a shared vision to boost the organic textile supply chain worldwide.
It brings together farmers, farm groups, industry representatives, non-profits, academics, suppliers, brands, certifiers, government representatives and policymakers.
The multi-day event is co-hosted by the Organic Cotton Accelerator (OCA), the Global Organic Textile Standard (GOTS) and the International Federation of Organic Agricultural Movements (IFOAM) – Organics International.
A range of subjects will be addressed, including social conditions, transparency through innovation and scaling up organic through investment. There will also be sessions tackling certification and environmental impacts.
The Organic Cotton and Textiles Conference also gives voice to farmers. Seven organic cotton farmers from the region will join as panellists in a dedicated Q&A session. On the third day, organised by OCA, the farmers will welcome attendees to their communities during field trips to witness organic practices at ground level.
The OCA recently announced a surge in farmers committing to organic cotton in India.
Bart Vollaard, executive director of OCA, says: "By addressing these important issues and fostering a dialogue between participants, the conference aims to develop innovative solutions that can drive progress and growth in the sector."
Claudia Kersten, managing director of GOTS, states: "Together with IFOAM – Organics International and OCA, GOTS wants to increase visibility and enhance the integrity of organic fibres and textiles. This conference shall serve to strengthen the sector by addressing obstacles and work on effective solutions."
Sarah Compson of the IFOAM – Organics International World Board adds: "Organic agriculture directly addresses some of the most pressing challenges of our time. IFOAM – Organics International is delighted to collaborate with OCA and GOTS to bring together people from across the whole textile sector and address the barriers and opportunities to scale organic cotton production worldwide."