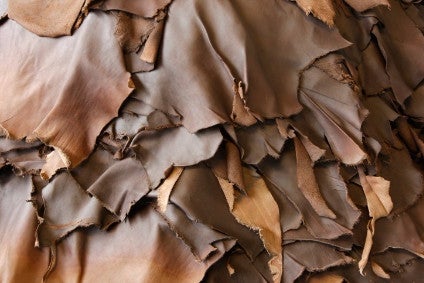 The Sustainable Leather Foundation CIC and testing and certification specialist the Oeko-Tex Association have signed a Memorandum of Understanding (MoU) under which the two parties will work collaboratively across a number of areas to benefit the global leather industry.
The primary aim of the MoU is for the parties to work together in a collaborative and pre-competitive way that supports improvement in standards and promotes ethical, fair, and open dialogue for the common good of the leather industry. Specific objectives include:
Identifying equivalency of standards for the purposes of certification in the leather industry, to reduce burden and duplication of effort on the leather manufacturers
Identifying common areas of work for joint development to provide more harmonised sets of standards and expectations with the global leather value chain
Working collaboratively on joint communications, meetings and events that help to support understanding and improvement in the leather industry and for consumers
Deborah Taylor, managing director of the Sustainable Leather Foundation, said the formal MoU framework will allow the two parties to support the leather industry more cohesively.
"Oeko-Tex are well-recognised as leaders within the textile industry for their work, with over 25 years experience in certifying textile products that have been tested for harmful chemicals. More recently their portfolio has expanded to include leather as well as textiles and we are looking forward to finding more connected ways to help brands and retailers provide peace of mind and a sense of trust to their consumers."
Georg Dieners, secretary-general of Oeko-Tex, added: "With its broad and collaborative approach, the SLF provides enhanced performance and credibility for the end-consumer and the environment. Only in a joint approach with multiple partners will we achieve meaningful impact towards a more transparent and sustainable future."