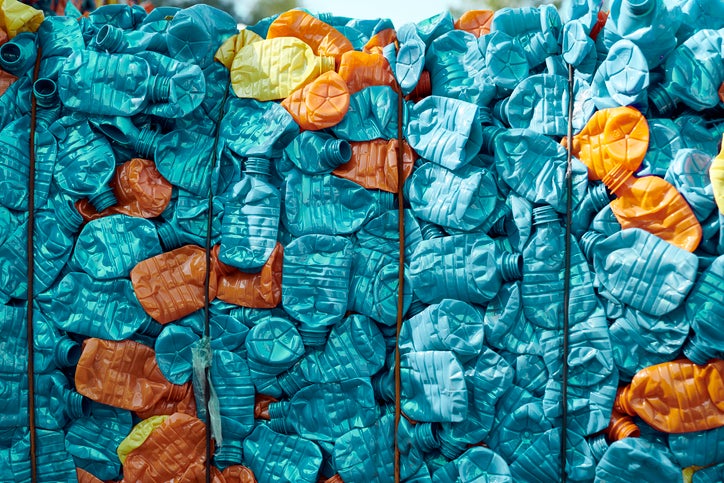 Chemical recycling company Revalyu has announced a US$50m investment in a new facility to be built in Statesboro, Georgia, USA.
The single-use plastic polyethlene terephthalate (PET) is a thermoplastic polymer known in the textile industry as polyester. As an environmentally harmful textile, GlobalData reports that the material is a point of innovation in the industry, and there are many industry-wide initiatives to recycling PET.
The new plant will be able to recycle and process over 225,000 pounds per day of used PET waste into sustainable PET polymers and rPET chips. After further expansion, the plant will have a capacity of up to 450,000 pounds.
Revalyu has already recycled over six billion bottles using a chemical recycling technology. This extracts impurities and delivers recycled PET, using 91% less energy and 67% less water than conventional polyester processes.
According to Revalyu's customer applications, the quality of recycled PET from plastic bottles is equivalent to that of virgin PET and can be used as a direct replacement.
Once converted, Revalyu's rPET chips can be used to produce any kind of sustainable PET product. Currently, it is mostly used in the textile industry for applications such as seamless knitting, weaving, denim, automotive, furniture or technical textiles.
Jan van Kisfeld, managing director of Revalyu, said that the new facility "brings [the company] closer to our target of recycling more than two million pounds of used PET bottles per day by 2026 and contributes to solving the plastic waste problem."