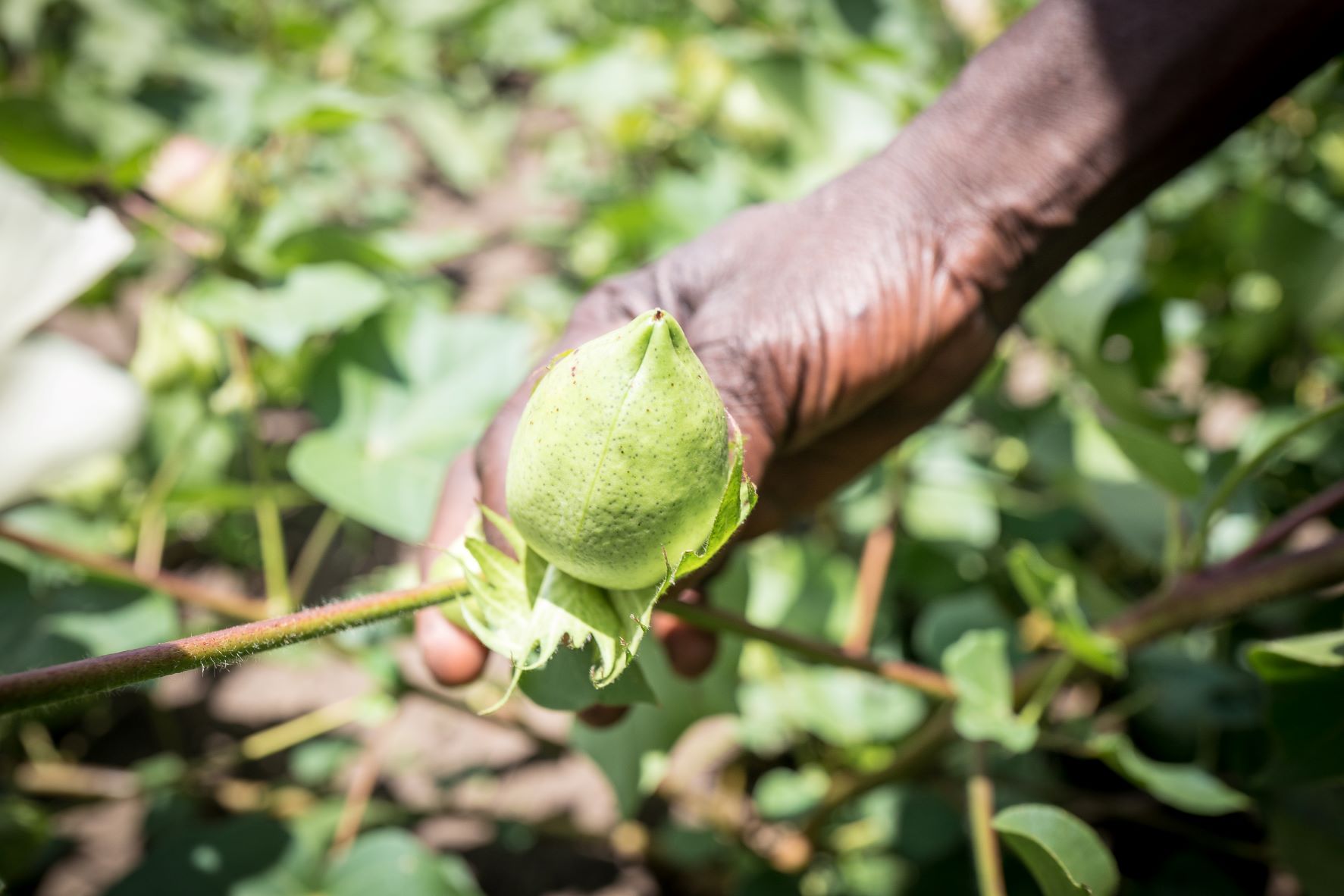 By joining CmiA, LPP — whose brands include Reserved, Cropp. House, Mohito and Sinsay — is making a clear commitment to sustainable cotton cultivation and people in cotton-growing countries.
The globally active fashion company's contractually agreed purchase volume of up to 60m items per year supports its strategic sustainability goals, which include significantly increasing the percentage of more environmentally friendly products and  implementing good production standards for a sustainable textile industry.
CmiA is an internationally recognised seal for sustainably produced cotton from Africa. Established by the Hamburg-based Aid by Trade Foundation (AbTF) in 2005, the initiative employs trade rather than donations to offer help and improve the living conditions of cotton farmers and their families in Sub-Saharan Africa while protecting the environment.
"Cotton is one of the key raw materials for our textiles. The chance to go through Cotton made in Africa to procure a valuable raw material that has significantly lower greenhouse gas emissions, conserves natural resources, and observes social criteria is a key step towards implementing our sustainability strategy of 'For People For Our Planet,'" says Dorota Jankowska-Tomków, environmental social and governance (ESG) director at LPP.
For each CmiA-labelled textile item, LPP pays a licensing fee to AbTF. Licensing revenue is then reinvested in CmiA's activities in Africa, which focus on providing small-scale farmers with training in sustainable cultivation methods and in business fundamentals, ultimately enabling them to maintain soil fertility and to protect their plants with natural materials.
In addition, the CmiA standard prohibits the use of genetically modified seeds as well as the logging of primary forests. Only rainwater is used for irrigation. According to the latest study results, CmiA cotton has a significantly smaller ecological footprint while also helping to improve living conditions for small-scale farming families through training provided by CmiA.
There are currently around one million small-scale farmers growing CmiA-verified cotton in ten countries in Sub-Saharan Africa, making up around 30% of African cotton production.
CmiA launched the CmiA Carbon Neutral Initiative last month through which it offers sustainable cotton verified according to the CmiA standard while gradually reducing and offsetting greenhouse gas emissions at every stage from cotton production to ginning.
CmiA recently signed new partners including BRAX from Germany, Jolo Fashion Group from the Netherlands, and Shinsegae International from South Korea.