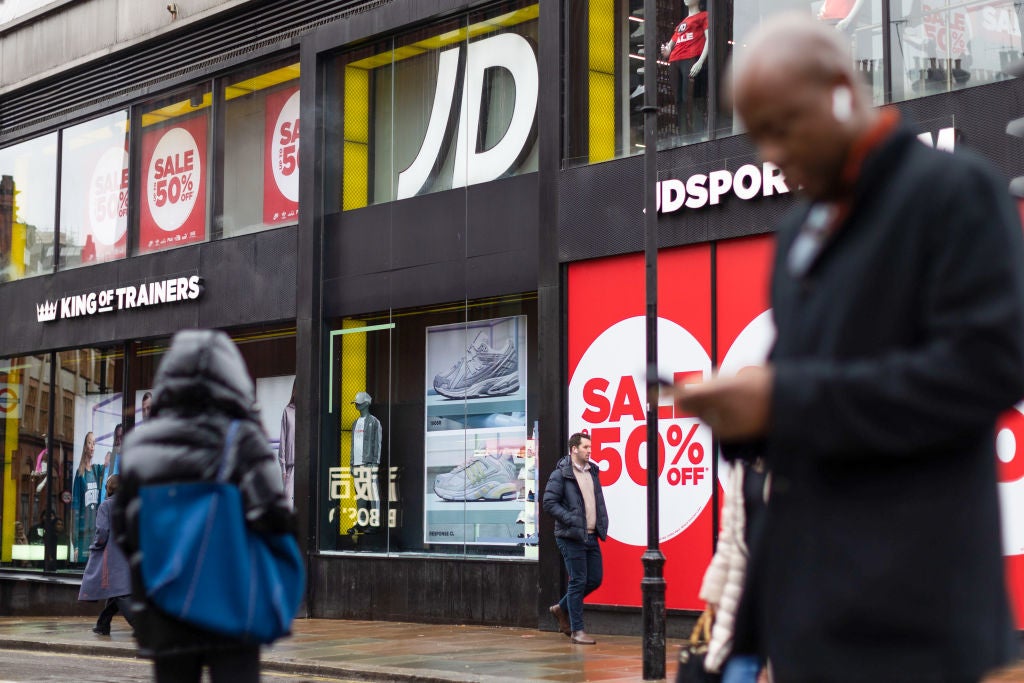 For the full year (FY) period, JD Sports booked a revenue jump to £10.12bn compared with £8.56bn a year earlier.
Cost of sales, however, rose to £5.3bn from £4.4bn during the comparative period.
This, together with increased selling, general and administrative costs, led to a decline in operating profit to £509.8m from £721.2m a year earlier, also impacted by an increase in one-off costs linked with the divestment of several of its brands, including Footasylum.
Profit for the period fell to £226.7m from £459.6m a year earlier.
Commenting on the results, Andrew Higginson, chair of JD Sports Fashion, said: "We are now starting the next, and distinct chapter in the growth story of JD. The business is in fine health, with a brand and proposition that is clearly loved by consumers, and with the financial resources to deliver further expansion in underpenetrated and strategically important markets.
"JD continues to be the partner of choice for many international brands who see our premium fascias as the natural global home for their latest ranges and freshest new styles. The announcement in September 2022 that JD was Nike's first European retail partner for its connected partnership, designed to enhance the shopping experience of customers through access to an additional range of Nike member-exclusive products and experiences, is proof that our relationship with these brands and our access to product is stronger than ever.
"JD's success over a number of years has come from a relentless focus on ensuring that, at all times, our fascias deliver a compelling and differentiated proposition to the consumer with an attention-grabbing theatre both in stores and online and a product and brand mix that is emotionally engaging, exclusive and continually evolving.
"The challenge for the board is to deliver a step change in the governance framework and culture within the business, whilst allowing the entrepreneurial flair to flourish. In doing so, JD will have the right foundations from which to progress and support our new CEO and his executive team.
"Whilst we are encouraged by the resilient nature of the consumer demand in the current period to date, we remain conscious of the headwinds that prevail at this time including the general global macro-economic and geopolitical situation. Against this backdrop, assuming current exchange rates, we expect that the group's headline profit before tax and adjusted items for the 53 week period ending 3 February 2024 will be in line with the current average consensus expectations of £1.03 billion."
New CEO, Regis Schultz, said since joining the company in September 2022, he has undertaken "a full strategic review of the group ."
"I have described this as a new and distinct chapter in the growth story of JD and, like any new chapter, there will be some changes.
"The JD Sports fascia has an outstanding reputation with both consumers and our international brand partners and we are convinced that the most significant opportunities lie in the continued international development of this business. I also recognise the importance of having complementary fascias which leverage the JD concept and so, for example, we will also be investing in our seeder concepts of Size? And Footpatrol and looking to strengthen our community fascias of Shoe Palace and DTLR."