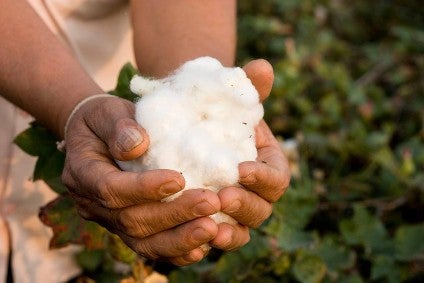 Pratibha Syntex Ltd, a vertically integrated, sustainability-oriented manufacturer of knitted textiles and garments, has received recognition for its export growth and environmental sustainability efforts.
The Indian company has won the Gold Trophy for Highest Global Exports 16-17 in the category of apparel exports between INR1bn and INR5bn (US$15.6m to US$78m) and the Award for Environmental Sustainability from the country's Apparel Export Promotion Council (AEPC).
The awards were presented to Shreyaskar Chaudhary, managing director of Pratibha Syntex, by Union Textile Minister Smriti Irani, and Minister of State for Textiles Ajay Tamtaat, an event in New Delhi this week.
The company earned the Gold Trophy for Highest Global Exports thanks to the implementation of three key initiatives: building capacities, introducing new materials and developing its design capability.
Chaudhary says that adding seamless "farm to fashion" integration has given an edge to Pratibha, which has also taken the strategic decision to remain competitive in pricing.
It is also achieving speed by incorporating state-of-the-art technologies in its processes, and has established a dedicated sampling line throughout the value chain to bring down lead times.
On the sustainability front, Pratibha has been introducing sustainable fibre and fabrics in its range. It only uses biodegradable dyes and chemicals and has salt-free dyeing and low liquor dye technology for knits, which helps reduce wastewater generation by 60% and energy consumption by 30%.
Under its farm-to-factory vertical business model it produces cotton, fibres, fabrics and apparel, including 22,000 tons of sustainable cotton on 160,000 acres farmed by 33,000 farmers. It works with these farmers to train them about organic and sustainable farming techniques, which involve less water and energy. These efforts have helped the farmers to cultivate organic, BCI and Fairtrade cotton in their land.
In its factories, Pratibha Syntex employs 10,000 workers making 60m pieces of underwear, sleepwear, thermals, athleisure, and women's fashion each year for leading international garment brands. Earlier this year it was awarded the 'Best Global Supplier of the Year Award' by C&A.
It also has a long-standing relationship with Patagonia, operating the first Fair Trade Certified apparel factory used by the US outdoor brand in 2014. Under this model, for every product made by a Fair Trade Certified factory, an additional premium goes directly to the workers making the clothing. A worker-elected committee then votes on how to spend the money.