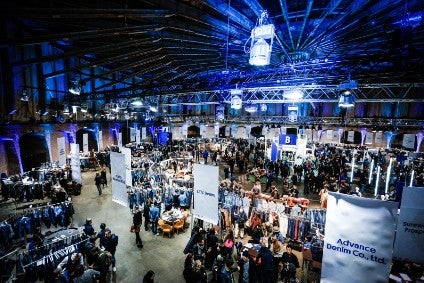 PVH Europe will produce the garments in its Amsterdam atelier using fabrics and processes selected by textile engineer and Kingpins Technology Leader Miguel Sanchez and denim designer and industry consultant Piero Turk. The garments will be washed by Italian finishing machinery maker Tonello.
The Most Sustainable Garment collection will be showcased at Kingpins Shows in Amsterdam and New York four times per year.
"PVH Europe believes that industry collaboration is crucial for identifying and promoting key sustainable products across the denim supply chain. For this reason, we were excited to lend our support and expertise to Kingpins' MSP initiative to help create the Most Sustainable Garment collection," says Nicolas Prophte, vice president of PVH Corp's Denim Center.
Kingpins recently launched the MSP initiative to showcase new sustainable innovations, developments, and practices from exhibitors at Kingpins shows. Prior to Kingpins shows in Amsterdam and New York, Sanchez reviews sustainable products and processes from Kingpins exhibitors and then meets with companies at the shows to scout additional sustainable innovations. Kingpins publishes a list of MSP development on its website, Kingpinsshow.com, as a resource for designers and brands looking for the latest sustainable developments to help them make informed choices about their production and their products.
"The Kingpins team conceived and created the MSP initiative to help our industry stay abreast of the latest sustainable innovations so they can make smart and responsible sourcing and production decisions. Everyone in the industry knows how passionate I am about encouraging the denim industry to continually strive to make the most responsible jeans in ways that minimise harm to people and planet. To do that, the industry needs to work together and share its knowledge, know-how and experience. We are thrilled that we can take this initiative to the next level with help from PVH Europe and Tonello to create a collection featuring innovations developed by Kingpins Show exhibitors," says Andrew Olah, Kingpins Show founder.
PVH Europe recently partnered with circular fashion and textile technology group Infinited Fiber Company to elevate the sustainability of products offered in the bloc under PVH's Calvin Klein and Tommy Hilfiger brands.