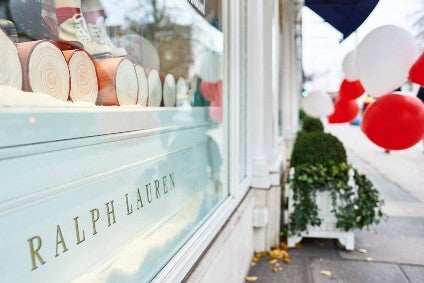 At the National Retail Federation's (NRF) annual conference, Louvet said the metaverse is a way to attract young shoppers, adding consumers can already buy Ralph Lauren's digital apparel and make a virtual visit — or even have a virtual coffee — at the company's Madison Avenue store, according to CNBC which was reporting from the event.
He said the retailer is considering whether to buy real estate in that digital world, where e-commerce, gaming, and social media collide.
"One of our strategies is to win over a new generation and the new generation is there. So we have to be there," he said. "There are a lot of parallels actually between the metaverse and Ralph's vision because we are not a fashion company. We are in the dreams business," CNBC reported.
Louvet said Ralph Lauren is participating in metaverse platform Zepeto and gaming site Roblox, where shoppers can dress their avatars in Ralph Lauren apparel. He is also cited by CNBC as noting the company has already seen how the metaverse could drive revenue. After just a few weeks on Zepeto, it sold more than 100,000 units, it is reported.
Ralph Lauren has not yet sold NFTs — but the news outlet says it is considering how that could boost its brand, too.
Louvet added the brand is "experimenting" and does believe consumers will continue to be attracted to these spaces, as the spaces grow.
German sportswear brand Adidas is the latest to mark its entry into the metaverse with a collection of digital and physical items to be sold as non-fungible tokens.
The move comes weeks after Nike announced its acquisition of virtual sneakers and crypto-collectibles start-up RTFKT in a bid to speed up its digital transformation.
Shellie Vornhagen, CXO at Emplifi explains the metaverse incorporates AR, VR, 3D holographic avatars, video, and other communication opportunities.
"It's naturally going to be more appealing to the younger, more tech savvy generations and have a significant impact on the consumer journey moving forward.
"Online shopping quickly became the new standard throughout the pandemic. The metaverse takes this to the next level. With AR and VR, consumers will be able to explore brands and products digitally – from the initial discovery phase, through the try and test phase right through to post-purchase care. Consumers no longer need to frequent physical stores to try new products before purchasing.
"VR has the potential to generate as much as $1.8 billion for retail and marketing companies in 2022. This is because AR and VR have the power to attract new customers, increase sales, and reduce the number of product returns. Just imagine being able to see how a product looks on you or in your home before you hit that purchase button."