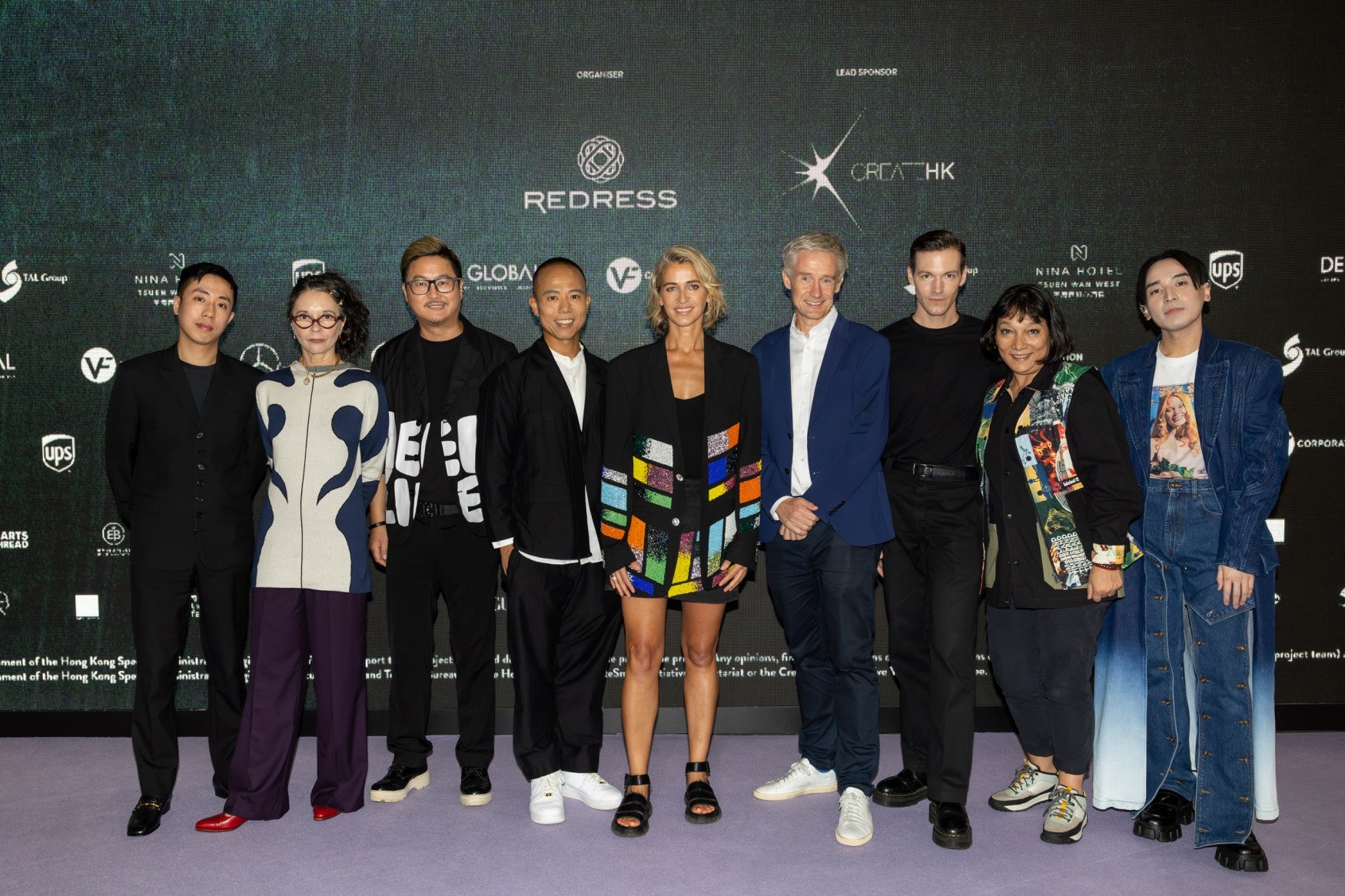 VF Corp has come together with Redress for its Design Award for a fifth year. The award aims to provide a platform for emerging fashion designers to advance circular design in the fashion industry.
VF Corp says collective action and industry-wide collaboration across the value chain is needed to progress sustainable practices and make circular fashion a reality.
This year's first-prize winner, Nils Hauser from Germany, will get the chance to work out of VF's Tokyo Design Collective (TDC), a design hub located in the heart of Japan's Harajuku district. He will collaborate with the Timberland design team on a circular fashion venture for the brand's spring 2025 apparel collection.
VF Corp explains TDC serves as a global incubator for talent and inspiration, offering Hauser the unique opportunity to connect, network, and co-create with designers and artists from VF's range of global brands.
Timberland Asia Pacific vice president and managing director Puneet Khosla says: "We are always amazed at the calibre of designs and breadth of talent demonstrated by all finalists of the Redress Design Award.
"Their passion for sustainable fashion and circular design is an inspiration and continues to motivate us as we work toward our vision of a greener future. This experience will allow Hauser to deepen his understanding of sustainability across the apparel and textile value chain – from production up to marketing.
"We are excited to work with Hauser at our design hub in Tokyo, where he will gain valuable insights while connecting with a dedicated community of designers."
Nine emerging designers were selected for the final stage of the Redress Design Award 2023, following a rigorous selection process that involved reviewing hundreds of applications from around the globe.
Representing nine different regions around the world – including Australia, Hong Kong, India, and Sri Lanka – the designers had the opportunity to showcase their collections to a global audience at the Redress Design Award 2023 Grand Final Fashion Presentation on 7 September, where the winners were also announced.
Jeannie Renne-Malone, vice president of global sustainability at VF Corporation, says: "VF remains committed to fostering a lower carbon future through implementing sustainable design principles, such as circular design, that minimise the industry's environmental impact. Our collaboration with Redress gives us the unique opportunity to directly connect with emerging fashion designers who have a passion for sustainability, equipping them with the skills and knowledge needed so they can be catalysts for change in the industry and usher in a new era of sustainability in fashion."
Hauser and all semi-finalists and finalists from the 2023 cycle will also join the Redress Design Award Alumni Network, which offers continued opportunities for networking, education, and career development in sustainable fashion.
VF adds the continued collaboration with Redress and emerging designers around circularity is part of VF's multipronged approach to help drive circularity across the enterprise and beyond.
VF Corporation recently collaborated with the World Business Council for Sustainable Development (WBCSD), and Deloitte Switzerland to unveil the Circular Transition Indicators (CTI) Fashion Initiative.
The CTI initiative aims to bring together key industry players to establish unified standards, metrics, data, and best practices, with the goal of scaling up a circular economy throughout the fashion and textile value chain.