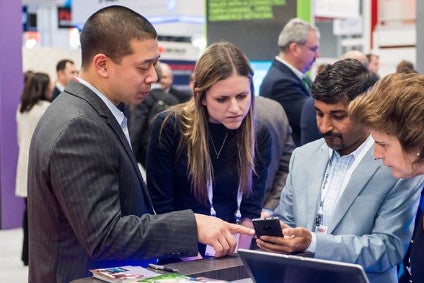 The National Retail Federation (NRF) says the 2023 edition of its Retail's Big Show is bigger than ever with more sessions, more exhibitors, and a new experience.
Dubbed the Consumer Product Showcase, this new experience gives retailers and marketplaces the opportunity to find unique products from innovative small businesses and entrepreneurs, according to the NRF.
Retail's Big Show will kick off with an opening party on 14 January before running from 15-17 at New York's Jacob K Javits Convention Center, with more than 800 solution providers expected to attend.
Visitors can expect to hear from retail CEOs, financial experts and tech giants during more than 170 sessions covering what the NRF calls the most important topics in retail.
Previously, the NRF has said speakers will include Patrice Louvet, president and CEO of Ralph Lauren. While also on the roster are Corie Barry, CEO of Best Buy Inc; Arvind Krishna, chairman and CEO of IBM; Sebastian Siemiatkowski, CEO and co-founder of Klarna; and Jennifer Steinmann, global ESG marketplace leader at Deloitte.
Click here for registration and here to read Just Style's roundup of last year's 'Big Show' where we highlight some of the latest launches and developments.