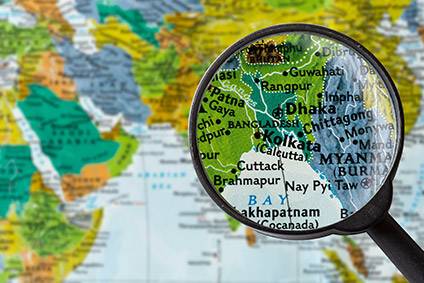 Bangladesh saw its exports increase over 15% in the year ended June 2021 thanks to a jump in exports of garments, new data shows.
Figures from the Export Promotion Bureau revealed total exports reached US$38.76bn in the July 2020 to June 2021 financial year, an increase of 15.1%.
The world's second-largest apparel producer after China saw ready-made garment exports climb 12.5% to $31.5bn from $27.95bn a year earlier. This was thanks to a surge in demand for knitwear products, which were up 21.9% to $16.96bn.
Sales of woven garments, however, rose only 3.2% to $14.5bn from $14.04bn a year earlier.
A report published earlier this month by the World Bank Group claims Bangladesh needs to create a more favourable trade and investment environment, and modernise its ready-made garment (RMG) sector if it is to support a more competitive and diversified private sector that can drive growth and create jobs.
The report suggests a modernised RMG sector could surpass the country's US$50bn export target and become increasingly characterised by market diversification, greater inflows of FDI and technology transfers, production of higher-value products, progress on design and branding, and the development of upstream and downstream industries to help offset job losses resulting from automation, restructuring, and Covid-19 impacts in RMG global value chains (GVCs).