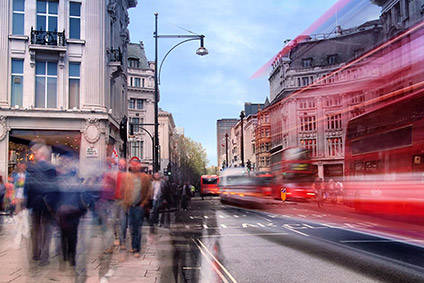 As non-essential stores re-open, UK retailers are set to face numerous challenges including the high costs of implementing safety measures, the need to gain shoppers' trust, and increased supply chain costs, according to data and analytics firm GlobalData.
Of these, retailers' primary focus must be on safety as this will be at the forefront of consumers' minds for months after restrictions are lifted, says Emily Salter, retail analyst at GlobalData.
"It will be vital to introduce features such as one way systems and to limit the amount of stock out the shop floor," she explains. "Retailers will have to abandon the experiential elements that have grown in importance in the past few years, but they will, more than ever, have to provide a compelling reason to visit stores rather than purchase online."
And while interaction between employees and customers has always been an important feature of stores, retailers must find new ways to offer an equivalent level of service while upholding social distancing guidelines. One solution could be to transferring personal shopping appointments online, Salter says.
In addition, the percentage of purchases made online will remain raised in the aftermath of the crisis as many shoppers will have become accustomed to buying online, and many will be unwilling to visit shops due to concerns about the virus.
"Retailers must ensure their online platform can cope with this in the long term, such as by using stores for online fulfilment and in the case of stores that may experience little footfall, using dark stores to help act as an extension of warehouses."
Indeed, a survey of 2,000 respondents earlier this month found retailers that do not have an online presence could stand to lose out as more than a quarter of UK shoppers plan to spend more online once Covid-19 restrictions are lifted.
Meanwhile, Salter says sustainability will likely slip down retailers' agendas to be replaced with a focus on health, wellbeing and actions to benefit communities.
"Many consumers will have become used to the greater transparency and ethics some retailers have shown during the crisis, and will expect this to continue," she says.
Last week, the British Retail Consortium (BRC) revealed a record sales decline in total UK retail sales during April, with clothing, in particular, being hit hard.