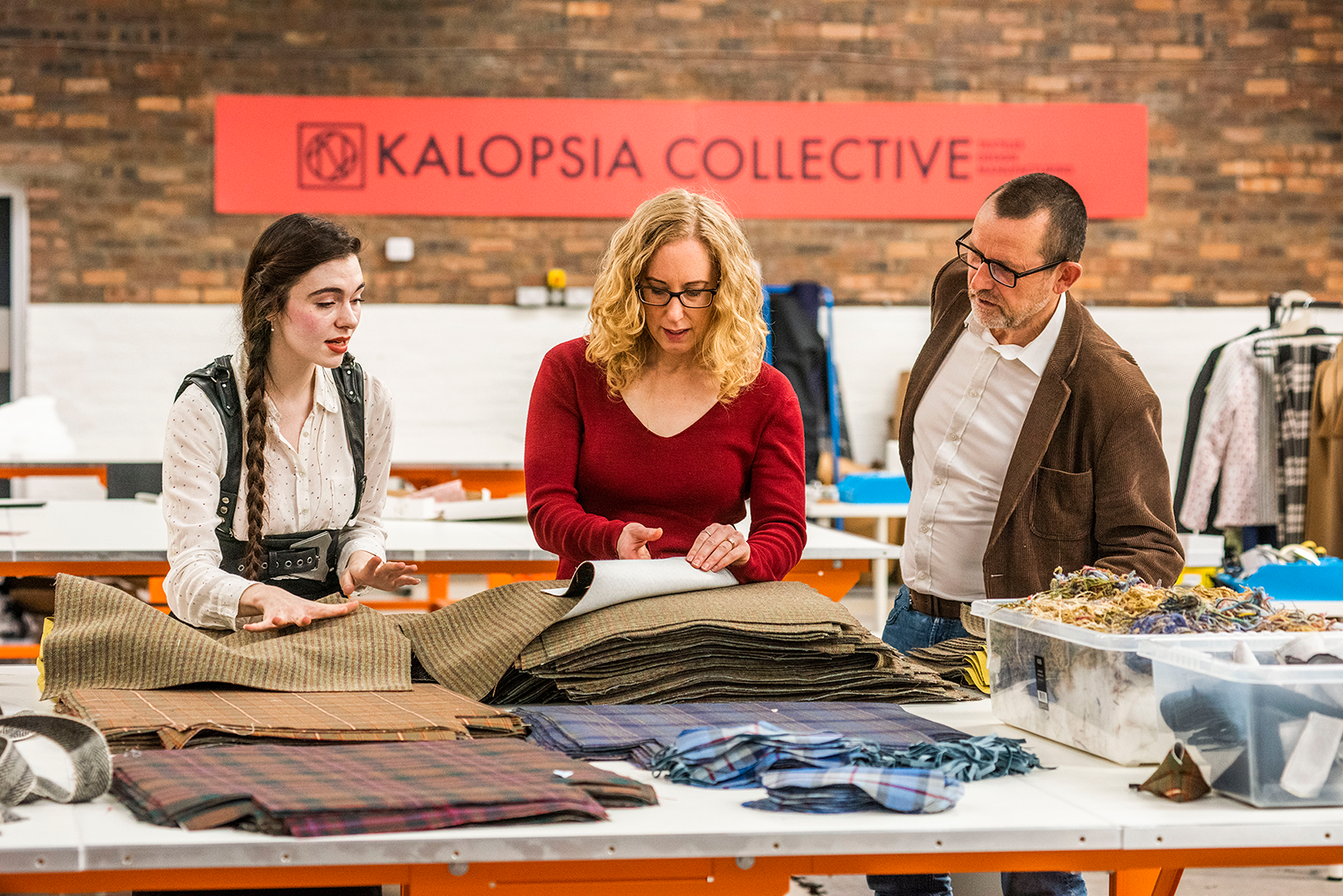 Scotland's new joint funding project, which launched on Friday (24 June) will see money going directly to apparel and textile businesses across Scotland and hopes to support initiatives that will boost the country's circular economy.
Applications for the fund are open until 29 July 2022 and can be from individual businesses or a collaboration between businesses that wish to fulfil a set of objectives, including:
Reduce demand for new textiles, such as clothing and textile rental, reuse, and repair services.
Employ sustainable manufacturing processes.
Reduce in-life environmental impacts, such as mitigating the pollution from washing textiles and making them easier to reuse and repair.
Maximise the amount of textile waste that is captured and recycled.
Zero Waste Scotland points out that its latest Carbon Metric report highlights that textiles, which make up 4% of waste by weight, account for almost a third (32%) of the carbon impact of Scotland's household waste.
The organisation's chief executive Iain Gulland says: "As a nation, we need to rethink the way we make, buy, and use products and take action to consume more responsibly. Businesses have a key role to play in facilitating that shift, helping customers make more sustainable purchasing decisions while also contributing to a greener economy."
He adds that the Circular Textiles Fund is a fantastic opportunity for businesses to be part of the solution by helping the country to move away from a throwaway approach to products and materials and making things that last instead.
This new initiative follows two public consultations on proposals for a Circular Economy Bill and Route Map to 2025 as part of wider ambitions to deliver zero waste in Scotland and fulfil the country's circular economy ambitions.
Scotland's Circular Economy Minister Lorna Slater explains: "From fashion to furniture, there are huge opportunities for businesses with creative ideas to help address that problem. That's why we are creating the £2million Circular Textiles Fund, which will help businesses in Scotland turn their proposals into reality. Alongside our Circular Economy Bill, this will help grow the number of sustainable businesses in Scotland and help prevent textiles from ending up in landfill or incineration."
The new fund was launched at the headquarters of Scottish sustainable apparel manufacturer Kalopsia Collective in Dunfermline, Scotland.
Rebekah Chapman, production technician at Kalopsia Collective points out the circular economy is a passion shared by many working in the Scottish apparel and textile sector, and adds: "We're delighted to help launch the Circular Textiles Fund and look forward to seeing more businesses doing things differently for the future of people and planet."