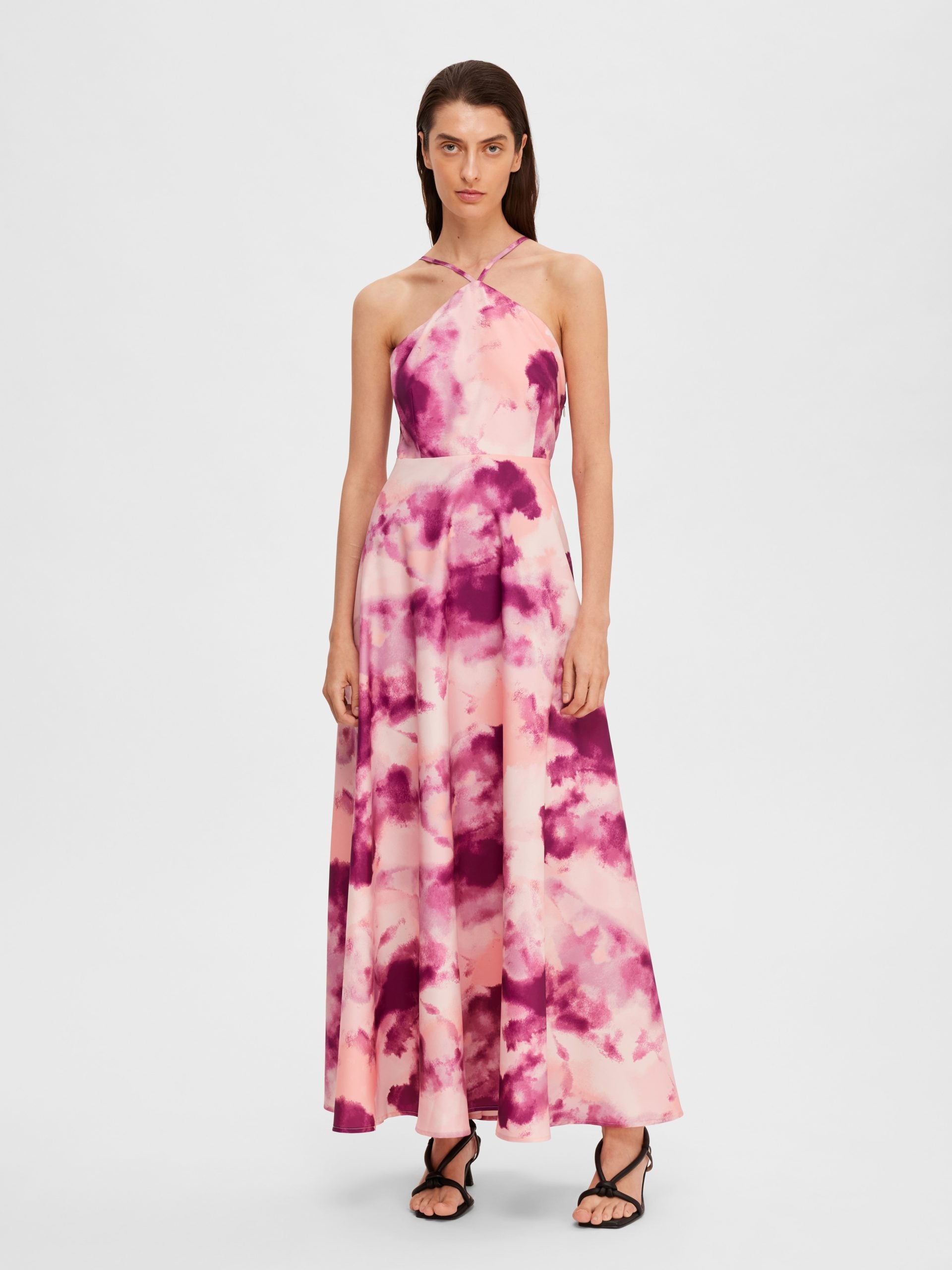 The new Selected Femme garment, a printed dress made with 50% of Ambercycle's cycora fibre mixed with 50% recycled polyester, has been launched online and in select retail stores in Denmark.
Cycora, a regenerated polyester fibre developed by Ambercycle, has become the latest innovation to Select's fibre selection. Select had seen potential in both the fibre and Ambercycle, investing in the brand early on through Bestseller's investment arm, Invest FWD.
Ambercycle explains that cycora is a regenerated alternative to conventional polyester made by converting worn-out textiles from consumers and industrial waste into a new innovative material. It also points out that virgin polyester, on the other hand, is usually dependent on petroleum-based resources.
Shay Sethi, CEO and co-founder at Ambercycle says: "We are very focused on accelerating the enormous opportunity of enabling circularity in the fashion industry. We see textile-to-textile regeneration as one of the most impactful actions the industry can take toward decarbonisation and are grateful for like-minded, supportive partners like Bestseller who operate with a long-term focus on circularity."
Camilla Skjønning Jørgensen, Bestseller's Innovation Manager, adds: "Companies like ours, with ambitious sustainability targets and commitments, must continuously support textile-to-textile recycling innovation to make it an everyday reality. Ambercycle has a technology that is quite unique, using molecular regeneration which is less dependent on energy compared to other recycling processes.
"With their ongoing focus on the integral systemic shift, which Bestseller also works for, Ambercycle isn't just an obvious investment case. They're also a long-term business partner. Simultaneously, the high quality of cycora definitely matches pristine virgin materials, which the new Selected Femme garment is a prime example of."
Ambercycle says it is currently moving towards the commercialisation of its technology, giving customers accessible and widely available options.
Last month, Ambercycle joined forces with Shinkong Synthetics to "revolutionise" the apparel supply chain by reducing emissions, decreasing reliance on virgin resources, and diverting end-of-life textiles away from landfills.