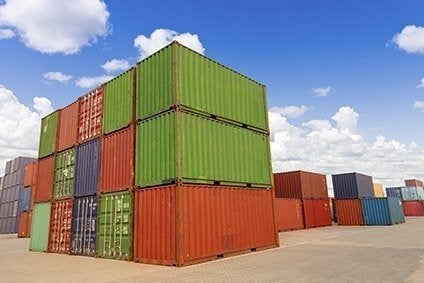 Fast fashion retailer Shein is looking to boost its logistics capacity through a partnership with China Southern Airlines Logistics (CSAL).
The deal, struck just weeks ago, will allow Shein to expand its flight capacity and warehousing resources, while reportedly allowing for more shipments to the US and Europe.
The move is designed to foster "resource sharing, mutual benefit, and win-win results" for the two companies while giving full play to their respective advantages in resources and networks.
"At the critical moment when external challenges and opportunities coexist, China Southern Airlines Logistics and Xiyin [Shein] have strategically joined hands. Based on strategic cooperation, both parties can bring win-win, upward and innovative long-term value to each other's deepening development in the supply chain," the airline said.
China Southern Airlines Logistics, added: "The two parties will continue to strengthen the support and cooperation of logistics and supply chain, expand the development of warehousing resources, customise and extend the standardised operation process, and strive to create excellent benefits by increasing flight capacity, cross-border special transportation product cooperation, etc, promote the vigorous development of cross-border e-commerce and aviation logistics."
In the future, the airline said it will increase investment in transportation capacity, products and capital, continue to make efforts, deeply cultivate the cross-border e-commerce logistics market, contribute to the integration of industrial chain and supply chain, and help the global development of enterprises and brands.
Shein did not offer a comment on the new deal when contacted by Just Style.
In June, the company announced a US$50m fund to address global textile waste management after partnering with Ghanaian not-for-profit, the Or Foundation.
Click here to read more about Shein: China's fashion retailer taking the world by storm.