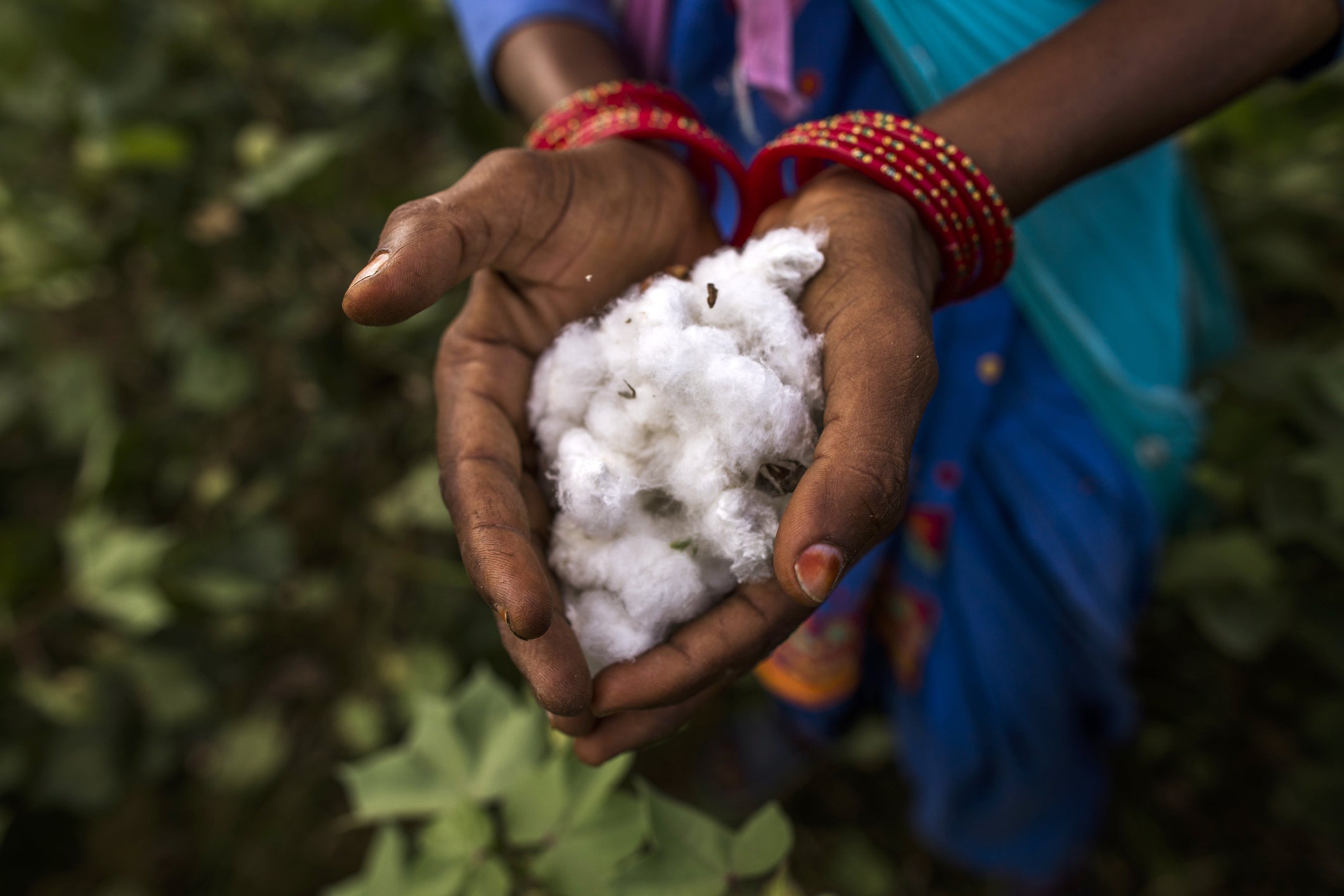 US Senator for Louisiana Bill Cassidy, including senators Elizabeth Warren and Sheldon Whitehouse, raised concerns over reports claiming Shein's ties to cotton produced in the Xinjiang region. They have called on Shein to increase transparency in its supply chain.
Additionally, they accused the brand of pursing a strategy to price shipments under 'de minimis' value to minimise exposure to US Customs and Border Protection inspection to avoid scrutiny under Section 307 of the Tariff Act of 1930.
"We are concerned that American consumers may be inadvertently purchasing apparel made in-part with cotton grown, picked, and processed using forced labor," said the senators.
"Considering Shein's large, decentralised network of suppliers, we are concerned that cotton fibres harvested in Xinjiang with forced labour may have entered Shein's supply chains," continued the senators. "In response to these concerns, we would appreciate answers to our questions to assist us in better understanding Shei's ties to supply chains in Xinjiang. We would appreciate a response within the next 30 days to assist in our oversight of Section 307 and Section 321 of the Tariff Act of 1930."
The Uyghur Forced Labor Prevention Act (UFLPA) that came into force on June 2022 established a rebuttable presumption that the "importation of any goods, wares, articles, and merchandise mined, produced, or manufactured wholly or in part in the Xinjiang Uyghur Autonomous Region of the People's Republic of China, or produced by certain entities linked to Xinjiang's forced labor programs" are presumed to be made with forced labour and are prohibited from entry into the United States.
Shein's sourcing practices were thrust in the spotlight in November last year after Bloomberg ran an article alleging that products sold by the Chinese fast-fashion retailer uses cotton from the controversial Xinjiang Uyghur Autonomous Region (XUAR).
Bloomberg said it conducted laboratory testing and found that garments shipped to the US by Shein were from the Xinjiang region.
However, when Just Style's team reached out to Shein on this matter, the company emphasised its commitment to respecting human rights and adherence to local laws and regulations in each market it operates in.
The Chinese retailer said, "As a global company, Shein takes visibility across its entire supply chain seriously. Our suppliers must adhere to a strict code of conduct (CoC), that is aligned to the International Labour Organization's core conventions. We have zero-tolerance for forced labour.
"Shein engages industry-leading third-party agencies, such as BV, TUV, ITS, SGS and Openview, to conduct regular unannounced audits of supplier facilities to ensure CoC compliance, with penalties in place for non-compliance, including termination of partnership."
Shein added: "To further ensure compliance with US laws, Shein requires that our suppliers purchase cotton from Australia, Brazil, India, US and other approved regions. We have built and implemented a traceability management system that gives visibility to the origins of cotton throughout the entire production process. All vendors, from fabric suppliers to finished product suppliers, are integrated to the system, ensuring we can trace the origins of cotton at every step of the process.
"Shein also enlists international fiber traceability lab, Oritain, to provide independent testing and origin verification for raw cotton and products that contain cotton to help us ensure continued compliance with US laws and regulations."
In December 2021, US President Joe Biden signed a bill banning the import of all goods from the Xinjiang region of China, following claims of forced labour in the region. Later in 2022, the US' Department of Labor (DoL) also banned imports from the country in its 10th edition of the forced and child labour list.