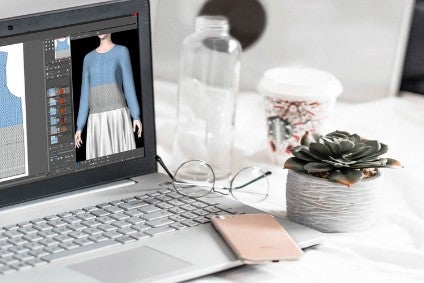 New design, planning and virtual sampling software from Shima Seiki features the 4,320 colour references of Archroma's Color Atlas library to help accelerate the process from creative idea to production.
Shima Seiki is best known for its Wholegarment knitting machine, which can produce a garment in one entire piece without sewing, and uses only the minimum amount of yarn required.
The company has also combined on-demand Wholegarment knitting with realistic virtual sampling to help optimise inventory and eliminate waste. Based on actual yarn data, fabric simulations generated on the SDS-ONE APEX software series are available for knits and various other textile applications, with a smooth transition to machine programming for a quick and accurate design-to-manufacture interface.
It is here that the Color Atlas by Archroma comes into play. Integrated into the software, users of Shima Seiki's design software will have at their disposal 4320 colours that they can visualise, evaluate and implement.
All colour references have been formulated with products that comply with leading international eco-standards, and can be selected based on the desired sustainability profile. Engineered colour standards empowered by NFC (near field communication) technology are also available for all colours and reproducible in production.
"Accurate colour evaluation and communication are very important issues for design work," explains Hideya Ohtani, general manager of the Graphic System Development Division at Shima Seiki. "We have high expectations for Archroma's Color Atlas to help our APEX series users develop their products in an even more smooth and accurate manner. "
"Designers and users of the software will have at their disposal not only colour options they never had before but also colors that they can trust will be implementable right away," adds Chris Hipps, head of colour management services, at the Archroma Brand Studio.