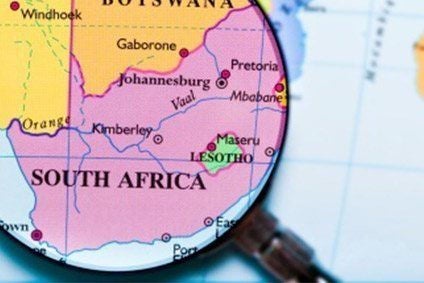 Efforts to encourage South African retailers to buy more locally-made clothing – and boost manufacturing jobs – have taken a step forward after the government approved the duty-free import of woven fabrics to be used in domestic production.
The move is part of a wider Retail, Clothing, Textile, Footwear and Leather (R-CTFL) masterplan aimed at boosting the country's production and jobs and preparing for a post-Covid-19 world.
According to a notice in the South Africa Government Gazette, the rebate is available on qualifying yarns and fabrics used in the manufacture of apparel and clothing accessories supplied to and sold by retailers in the country.
The imported fabric can only be used by companies that are signatories to the R-CTFL Masterplan and are compliant with minimum labour standards, says Andre Kriel, general secretary of the Southern African Clothing and Textile Workers Union (SACTWU).
As well as helping to protect garment and textile jobs by stimulating local procurement, the policy should boost manufacturing at small, medium, and micro-sized enterprises (SMMEs).
The rebate follows four-months of negotiations with retailers, garment manufacturers and textile mills, after plans were submitted to the government in September 2020. Employers involved in the negotiations represent 75% of SMMEs in the clothing manufacturing sector, while SACTWU represents 90% of the workers.
The R-CTFL masterplan, launched by the Department of Trade, Industry and Competition, aims to develop the textile and garment value chain, which includes spinning, woven, dyeing, knitted, and finishing of natural and synthetic fibre inputs and leather tanning, as well as cut-make-trim suppliers.
The social dialogue partners that took part in the negotiations are the National Clothing Retail Federation (NCRF) representing garment retailers, Apparel and Textile Association of South Africa (ATASA), the South African Apparel Association (SAAA), and Apparel Manufacturers of South Africa (AMSA) representing garment manufacturers, and the Textile Federation (Texfed) representing textile mills.
Kriel says the next step is to develop rebates for yarns and knitted fabric, along the same lines as those for woven materials.
As reported on just-style last year, major South African retailers TFG, Pepkor, Edcon, Mr Price and Woolworths have pledged to buy an additional 85 million units of South African-made clothes, shoes and leather goods over the next decade. The government wants to increase locally manufactured items to 65% of clothing, textiles, footwear and leather goods sales.