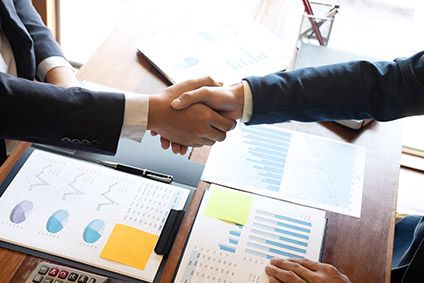 Spiber has approved a capital increase of JPY24.4bn in through an equity investment round which includes leading global investors such as Carlyle, as well as from existing shareholders Cool Japan Fund Inc.
Spiber has simultaneously approved an additional JPY10bn capital raise, bringing the new capital total to JPY34.4bn.
As a new investor, Carlyle has made a significant investment into Spiber, representing Carlyle's first-ever non-buyout growth investment in Japan. Spiber will be able to fully leverage Carlyle's global industry experience, sustainability expertise, and network with luxury brands as well as the textile and material industries to accelerate its further growth.
Carlyle's previous investments include sustainability-oriented companies such as Jeanologia and Beautycounter, as well as apparel brands  Moncler and Golden Goose.
Spiber's proprietary Brewed Protein material is a bio-based, biodegradable, and animal-free synthetic protein platform. It can be applied to substitutes for cashmere, wool, fur, leather, silk, and other animal and/or petroleum-based materials, and offers important environmental benefits such as significantly reduced natural resource consumption and the potential for lower GHG emissions compared to cashmere production (based on Spiber's preliminary LCA).
The company is poised to begin implementing mass production through its plant in Thailand in 2021, and in the US as early as 2023.
Through its industry expertise and global network, Carlyle will support Spiber in its next phase of growth, accelerating commercialisation and global expansion, to help achieve long-term growth of the company beyond its planned IPO in the coming years.
"At Carlyle, ESG is fully embedded into our investment and value creation processes, as we seek to optimise the sustainability outcomes of each of our portfolio companies," says Yusuke Watanabe, managing director of Carlyle. "Spiber's mission and philosophy match Carlyle's view to provide solutions that create long-term, sustainable value and impact as in our investments in Jeanologia and Beautycounter."
Meanwhile, Spiber says it will additionally receive significant follow-on investment from existing Japan-based shareholder Cool Japan Fund, which has been supporting Spiber since 2018. Moreover, global investors such as Fidelity International and Baillie Gifford, as well as domestic Spiber shareholders Tokyo Century, Yamagata Bank, and Satake Chemical Equipment Mfg, will join the round.
Cool Japan Fund and Carlyle will each send one director to serve on Spiber's board and thus become the company's domestic and global cornerstone investors.
Leveraging the broad networks and deep expertise of these shareholders will allow Spiber to accelerate its global expansion projects, as well as further develop communication with domestic and global investors in preparation for an IPO within the next several years.
International technical apparel brand Goldwin unveiled the first knitted garment made with Spiber's proprietary Brewed Protein material in November of last year.
The Sweater was the first Brewed Protein garment brought to market in the US and followed a limited release of the 'Moon Parka' in 2019. Designed primarily as a conceptual garment, the parka was available for sale only in Japan and billed as the world's first outerwear jacket featuring microbially-produced fabric.