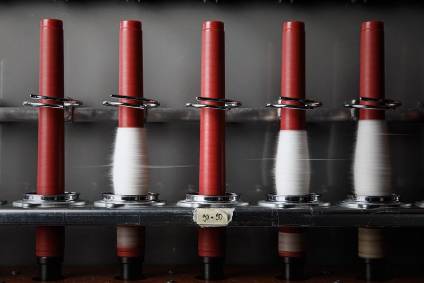 Spinnova has received the first High Potential Carbon Handprint Innovation award from climate business network Climate Leadership Coalition (CLC) to mark Zero Emissions Day.
CLC brought the concept to Finland in 2017 to encourage citizens to pay attention to their own consumption choices.
VTT Technical Research Centre of Finland and LUT University are two CLC members who have been leading the way in the development of standards-based carbon handprint calculation methods, CLC says. Increasing the carbon handprint is also becoming a key goal for businesses and many CLC member organisations are said to have already defined the size of carbon handprints for their own products and services.
"To raise global recognition of a positive carbon handprint, we decided to innovate a Carbon Handprint Award. Through the award, we aim to highlight those products and services that help citizens to reduce their own carbon footprint in the spirit of Zero Carbon Day," says Jouni Keronen, CEO, Climate Leadership Coalition.
For the first time this year, CLC is now for the first time making the Carbon Handprint Award in two different categories: The Most Climate-positive Carbon Handprint Product and The High Potential Carbon Handprint Innovation.
Spinnova was named the recipient of the first High Potential Carbon Handprint Innovation. The company has already started fibre production and the first industrial-scale plant will start operating in Jyväskylä in 2022. The innovation allows the use of traditional cotton to be replaced in textile products. Annual greenhouse emissions from cotton fibre production are estimated to exceed 50m tonnes of global CO2e, CLC says, adding the carbon footprint of Spinnova's fibre is 64% less than traditional cotton.
"Continuous improvement of our carbon handprint is a big deal to us; one that's been considered from the very start. A climate-friendly product must absolutely also be produced with minimal impact," says Spinnova's chief technology officer and co-founder Juha Salmela.
The Most Climate-positive Carbon Handprint Product was awarded to Neste's MY Renewable Diesel, which helps reduce motoring emissions by as much as 90% compared to fossil fuels.
CLC's board chose the recipients of the award on the basis of applications received and analyses of start-ups.
Spinnova recently announced it has partnered with The North Face to develop sustainable and high-performance outdoor apparel.