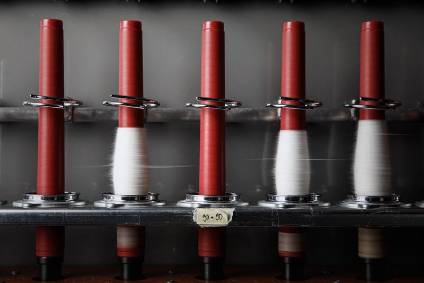 Spinnova and Suzano say the project is proceeding according to the original schedule and the production spaces are expected to be ready for technology installations at the end of next summer (2022).
The facility is the first commercial factory of Woodspin, a joint venture between Spinnova and Suzano, and marks the first step to scaling production of Spinnova's sustainable bio-based fibre to 1m tonnes annually within 10-12 years.
Spinnova's process can use FCS-certified wood or cellulosic waste streams as its namesake fibre's raw material and, unlike other cellulose-based fibres, the firm says its method involves no dissolving, harmful chemicals or side streams. In addition, as the fibre's chemical compound is the same as that of paper, it biodegrades quickly and sheds no microplastics.
Spinnova announced in February it had entered into a 50:50 joint venture with Suzano in a move that will see it begin construction of the EUR22m (US$27m) factory, which will be the first commercial-scale Spinnova production facility in Finland. The total investment, including all needed infrastructure such as real estate, is estimated to be some EUR50m.
The new factory complex will include Spinnova and Suzano's joint venture Woodspin's fibre production, Suzano Finland's micro-fibrillated cellulose (MFC) refining, as well as Spinnova's headquarters and some of its product development functions.
For Suzano, the MFC refining investment is the company's first investment outside of Brazil.
The pulp is shipped to Finland in sheets, which mitigates the climate footprint of the logistics, explains Spinnova's CEO and co-founder Janne Poranen.
"Integrating the raw material refining into the fibre process is the most cost and energy-efficient and climate-friendly solution," Poranen adds.
Spinnova has also designed the factory's energy solutions to ensure a low emission facility that runs on 100% renewable energy and recovered heat energy. In addition, the factory is planning to transfer excess energy back into the district heating network.
"The only side stream of our process is evaporated water that is fed back into the process for the most part. Thanks to our clean production method, we don't need an environmental permit," Poranen notes.
Spinnova recently teamed up with VF Corp brand Icebreaker to develop circular merino wool mid-layer products.
The company was also recognised in its native Finland for its potential to achieve significant global emissions reduction by climate business network Climate Leadership Coalition (CLC) in September.