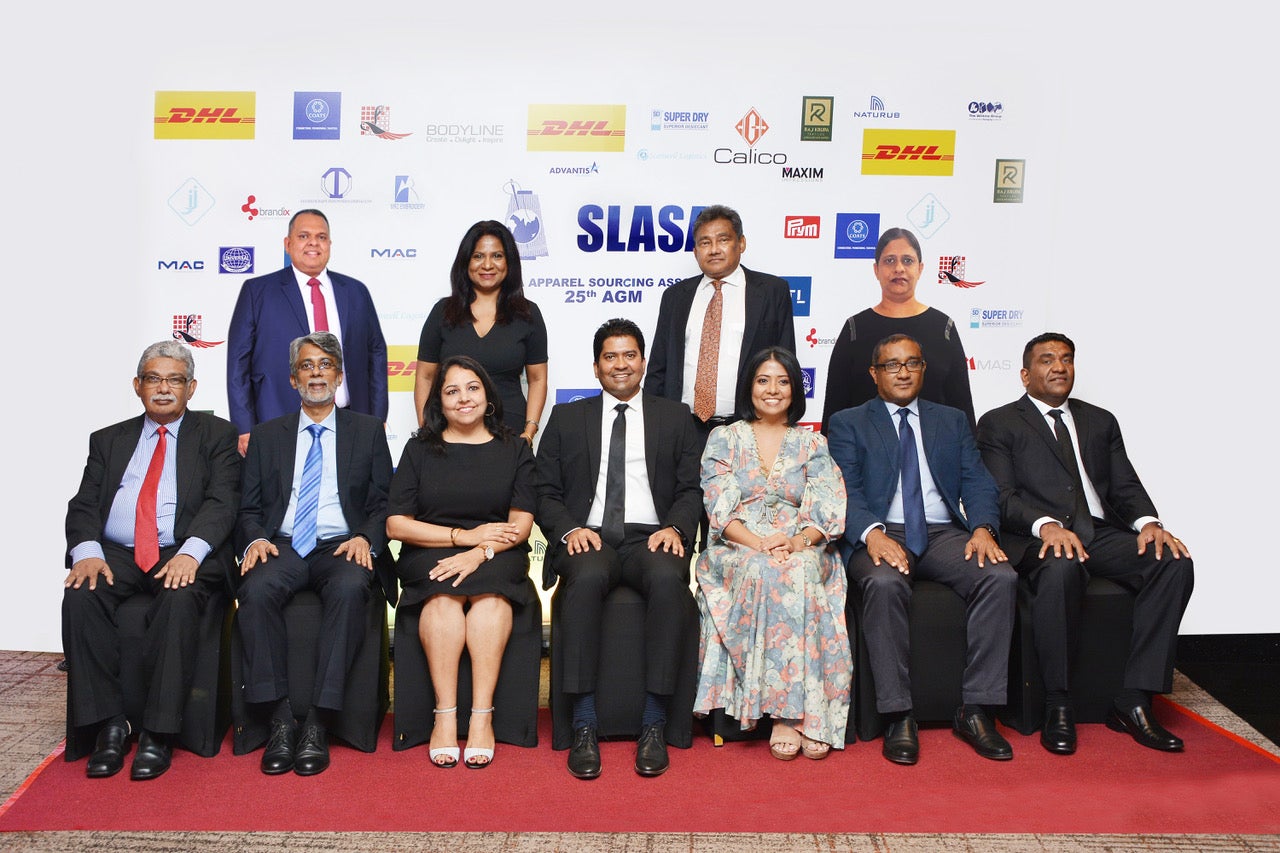 The Sri Lanka Apparel Sourcing Association (SLASA)'s chairman, Wilhelm Elias, believes Sri Lanka's apparel sector has shown 'extraordinary tenacity and resilience through Covid and the economic crisis' but he believes there is still more work to be done.
Elias is determined to rally the troops to meet the industry target of US$8bn apparel exports by 2025 and explained the need for relationship building which will come under stress in the months to come.
He explained: "We are not the most cost-effective country, but we must transform our renowned resilience and tenacity into opportunity by building on our strengths and re-thinking our strategy, keeping that foundation of relationship building strong."
He commended SLASA's members for demonstrating the maturity of the industry and emerging stronger and more vibrant post the pandemic and described the rapid transformation seen within the industry during the economic crisis as remarkable.
He said: "We adapted to new ways of doing business while also keeping the country's needs a priority. There was no rule book to work on but business leaders demonstrated how the industry was flexible and quick to adapt while reaffirming Sri Lanka's reputation of being a safe pair of hands."
He was also keen to highlight that despite Sri Lanka's economic crisis, the country was still showcasing good export results in 2022.
In fact, in August this year apparel industry organisations mobilised worldwide to express their support for Sri Lanka's garment industry and its workers in the face of the country's economic crisis.
In the next half of 2022, Elias explained external forces are emerging, prompting a drop in numbers with galloping inflation west, customers being over-stocked and disposable income reducing.
He suggests competitor countries will find it hard to keep business they gain from Sri Lanka even temporarily and hence, the industry must ensure that buyers are given good reason to move back to Sri Lanka.
He said: "In the larger picture, all apparel manufacturing countries are seeing an organic decline in business levels and we need to be conscious of reducing prices."
Vice chairman Azmina Kareem agreed the industry needs to focus on opportunity.
She said: "Firstly, it's about service and adaptability. Customer expectations are moving beyond an end to end service model and suppliers are being empowered to do more for brands which is the bigger expectation. The traditional buyer-supplier relationship is diminishing."
She also emphasised a rebranding for Sri Lanka as a trading destination by taking advantage of its short transit times and cost competitiveness.
Vice chairman Shweta Dhir detailed a three-pronged approach: "Fabric sourcing needs to be diversified. We must hedge our risks with a healthy mix of nearshoring and indigenous fabric sourcing, focusing on aesthetics together with innovation.
"And the conscious consumer is here to stay which, with Sri Lanka being far ahead in terms of sustainability initiatives, means we can be the first port of call for many labels who plan to become transparent and responsible. Thirdly, we must showcase our product strengths, creating showrooms with shipped products constantly re-equipped with newness and market intelligence to buyers – sufficient with sketch, swatch and digital representations."
SLASA held its 25th annual general meeting under the aegis of the Charge d'Affaires of the EU Thorston Bargfrede for the post-business session. Wilhelm Elias was re-elected chairman, while the vice chairmen elected were Shweta Dhir and Azmina Kareem, Treasurer Denver Jayasundara and Secretary Gayan Galapitige as office bearers for the year 2022 to 2023. Gopal K Iyer was appointed secretary general for the association.
Earlier this year Just Style investigated how the country's political and economic crisis would impact the apparel sector in the short and long-term and earlier this week Just Style published the essential sourcing guide for Sri Lanka.