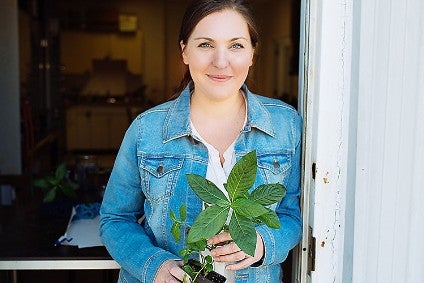 Stony Creek Colors has raised over US$9m in a new round of financing to help scale its operations and expand its natural indigo dye to more denim mills.
Founded in 2012 and based in Springfield, Tennessee, the company produces high purity natural indigo – a plant-based blue dye that can meet the growing global demand for natural colorants in fabric and food. The new capital will be used to expand its proprietary indigo-producing crops and processing capabilities.
The company's BioPreferred-certified plant-based indigo is free of the hazardous chemicals currently under scrutiny by leading denim brands.
"Today, the synthetic indigo used in denim relies on petroleum-based processes that leave behind toxic residue on jeans," says CEO Sarah Bellos.
She adds the company's "plant-made indigo is free of these toxins, providing a healthier and more sustainable solution for coloring denim. In addition, our indigo-producing crops create a high value rotation opportunity for farmers, sequester carbon in the soil, and reduce the need for nitrogen fertilisers."
The Series B financing round was led by food and agriculture focused investment firm Lewis and Clark AgriFood, whose managing director, Tim Hassler, joins Stony Creek Color's board of directors.
The company has developed the full agricultural value chain for plant-based indigo, developing crops that improve profitability and soil ecosystem health for farmers. It provides tobacco farmers with an alternative high margin specialty crop that largely parallels current farming practices and utilises pre-existing capital equipment.
Stony Creek Colors also partners with leading dyehouses to bring consistent and scalable natural colours into industrial use and is expanding its clean colour innovation into verticals such as cosmetics, personal care, and food.
Its US grown natural indigo has been used by companies such as Cone Denim.