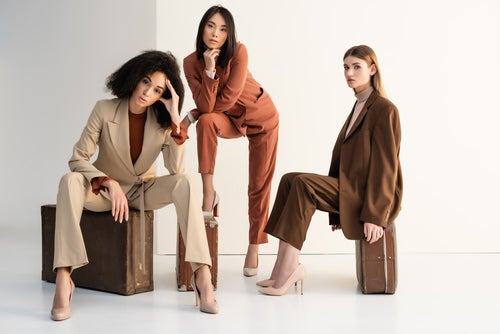 The Yorkshire-based apparel wholesaler and retailer, which has apparel suppliers in leading sourcing destinations, including China, Bangladesh, India, Pakistan, Vietnam and Türkiye (Turkey), has secured funding from invoice finance provider Bibby Financial Services (BFS) to grow its international business.
The apparel brands supplier, which has its headquarters in Leeds, UK, employs over 500 employees worldwide and plans to use the capital to support the growth of its wholesale division.
Baird Group Ltd's group chief financial officer and director Nick Scott says: "Our vision is to be the go-to brand for affordable and stylish menswear, and we wanted to partner with a funder that understood our past but also our future. To achieve our growth ambition, we need to increase stock volumes from new and existing overseas suppliers, so it was critical that we could partner with a financier with both international experience and a flexible approach."
He continues: "The team at BFS took the time to understand our current operations, our customer-base and supply chains, but also, importantly, our vision for the future. This future-focused approach to financing, coupled with their enthusiasm to support our business, was a deciding factor in our decision to partner with BFS."
David McIntyre, corporate manager at Bibby Financial Services adds: "The key to this transaction was our ability to provide funding for Letters of Credit, enabling Baird Group to significantly increase stock volumes from its international suppliers. Combined with our invoice finance specialism, our international trade expertise provides a compelling proposition for businesses importing and exporting, and we look forward to seeing the business go from strength-to-strength with this tailored working capital package in place."
A key part of the transaction was enabling the business to fund Letters of Credit – guaranteeing payment from Baird Group to its suppliers in Asia – to boost stock volumes and facilitate the group's growth ambitions.
Nick Scott concludes: "Our financing partnership with BFS is a key part of our ambitious expansion plans, and will undoubtedly enable us to grow domestically and overseas. We look forward to a long and successful relationship with the team at BFS."