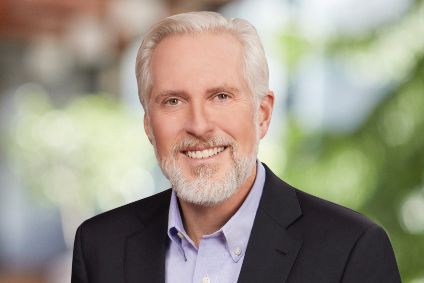 VF Corporation's long-standing supply chain chief Tom Glaser is leaving the The North Face, Timberland and Vans brand owner after 18 years to take up the post of chief operations officer at luxury specialist Tapestry.
Glaser, who has spent the last eight years in the top supply chain position at VF, will be succeeded by Cameron Bailey, who has been promoted to executive vice president, global supply chain, as of 1 June.
Bailey will be responsible for all aspects of VF's global supply chain operations and leadership of the 23,000 employees working across its supply chain worldwide. He will report to VF's CEO, Steve Rendle and serve on the company's senior leadership team.
"Cameron is a long-time VF leader who has spent his entire career in manufacturing and global supply chain management roles," says Rendle. "His deep knowledge of VF and our supply chain operations, in addition to his collaborative leadership and commitment to excellence, make him ideally suited to lead our supply chain organisation and further elevate its position as one of VF's greatest competitive advantages."
Bailey has most recently served as VF's vice president, supply chain – global product supply, with responsibility for the direct and indirect procurement of all materials and the manufacture of all products globally for VF's diverse portfolio of 20 brands.
In 2018, VF produced more than 560m units of product through its internal manufacturing and sourcing operations.
Bailey began his VF career in 1989, and over the following 20 years held multiple manufacturing and operations management roles within VF's Intimates Apparel business. VF sold its Intimates Apparel business to Fruit of the Loom in 2007, leading Bailey to exit VF and transition to Fruit of the Loom as part of the sale.
During his nine years at Fruit of the Loom, Bailey held a series of supply chain leadership roles with increasing responsibility, including serving as senior vice president of product development & sourcing with oversight for the design, development and sourcing of all product categories across all brands, including Fruit of the Loom, Vanity Fair Brands, Russell Athletic, Russell Active and Spalding.
Bailey returned to VF in 2016.
Tom Glaser, meanwhile, is heading to New York-based Tapestry, owner of brands including Coach, Kate Spade and Stuart Weitzman, as its next COO.
Here he will be responsible for the end-to-end supply chain and the information technology backbone for Tapestry and its brands, including product development and manufacturing resources, distribution, logistics, replenishment, e-commerce fulfilment and IT. He will report directly to the company's CEO Victor Luis.
Glaser joined VF in 2001 as managing director, VF Asia Ltd Sourcing in Hong Kong, before being named president, supply chain, Europe/Asia in 2006. In 2010, he was promoted to vice president, global operations, a role that he held until being appointed to his most recent position as president, supply chain, in January 2012.
"Tom's leadership and outstanding operational track record at global multi-brand fashion companies make him an excellent addition to the Tapestry leadership team," Luis says.
"He is very well regarded for his strategic focus, team leadership, strong analytical and technical skills and exceptional business acumen. His experience in managing and transforming complex supply chains to deal with the endless innovation required by successful consumer franchises make him uniquely qualified to build upon the foundation that we've already created at Tapestry."