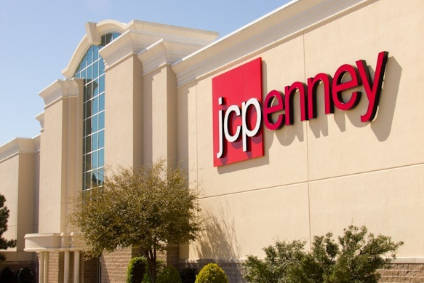 Sycamore Partners, the private equity firm that was due to acquire the Victoria's Secret brand from L Brands, is reportedly in talks to acquire department store JCPenney, a move that would pull the firm out of bankruptcy.
JCPenney filed for bankruptcy protection last month after it was forced to close all of its stores across the US in response to the coronavirus pandemic.
The retailer had previously reported a fourth-quarter sales dive of 7.7% to US$3.38bn and a fall in net income to $27m from $75m a year earlier.
According to Reuters, citing people familiar with the matter, Sycamore is mulling an acquisition of JCPenney outright or making an investment in the troubled retailer.
There is no certainty that the talks between Sycamore and JCPenney will result in a deal, which would require a bankruptcy judge's approval, the sources said.
JCPenney is also in touch with some of its landlords, including Brookfield Asset Management Inc (BAMa.TO) and Simon Property Group (SPG.N), about possible transactions, Reuters cited sources as saying.
"Under one scenario being explored, Sycamore, Brookfield and Simon would join forces on a bid for JCPenney, two of the sources said. Wells Fargo & Co (WFC.N) is also involved in the discussions, one of the sources said," the report claims.
JCPenney and Sycamore Partners both declined to comment when approached by just-style.
Over the last few weeks, a number of household names across the globe have filed for bankruptcy or fallen into the hands of administrators including Neiman Marcus, J.Crew Group, and Debenhams.
A proposed takeover of Victoria's Secret brand by Sycamore Partners was axed last month after the two parties reached a "mutual agreement" with regards to terminating the deal.