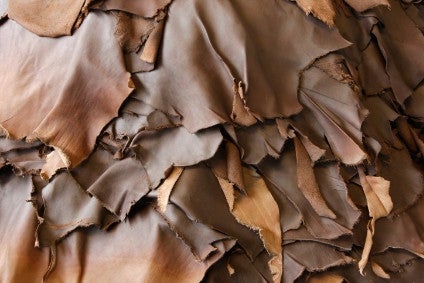 Syn-Bios-SpA was awarded the certification by Eurofins Chem-MAP. ZDHC Level 3 requires ZDHC Manufacturing Restricted Substances List (MRSL) conformance for formulations and raw materials, and a chemical management audit.
Chem-MAP verifies chemical and stewardship processes, ensuring that the applicant company's formulations conform to the limits of the ZDHC MRSL and demonstrating its focus on improving upstream chemical management and, ultimately, to reduce its chemical footprint.
"Companies undertaking the Chem-MAP programme are giving a clear message that they are committed to sustainable chemistry," says Georgina Mawer, head of Chem-MAP Consulting.
"Syn-Bios-SpA achieving ZDHC MRSL Level 3 is highly commendable and is a positive step for chemical transparency and sustainability in the leather supply chain."
Dr Giulia Fontana, technical director of Syn-Bios-SpA adds: "The concrete and constant commitment of Syn-Bios-SpA in formulating products that do not impact on the environment and human health has now obtained official recognition with the ZDHC Level 3 certification – tangible proof that the company offers its customers the opportunity to create leather items that comply with stringent specifications without releasing dangerous substances into the environment. An ambitious goal that can now be achieved using Syn-Bios brand products, and a significant step in promoting sustainability within the tanning industry."
Earlier this summer, Leather Quimica SLU achieved ZDHC Level 1 Conformance in accordance with MRSL V2.0 for its chemical products for the tanning industry.