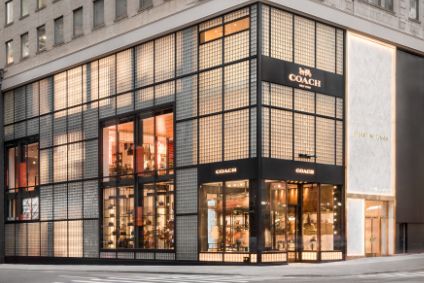 New York-based Tapestry has published its ninth Corporate Responsibility report, which reviews the environmental, social and governance (ESG) impact work conducted by Tapestry in the 2021 fiscal year, including its traceability efforts.
The company, which also owns the Kate Spade and Stuart Weitzman brands, says it continued traceability programmes to address supply chain risk and map its supply chain in 2021 as part of its commitment to achieve 95% traceability and mapping of its raw materials to ensure a transparent and responsible supply chain by 2025.
"We are working to identify all low-, medium- and high-risk impacts to biodiversity across our supply chain. We are also working to source more environmentally preferred materials, which will reduce our impact on the natural systems we source from," Tapestry says in its report.
Other highlights include a 6% decrease in its Scope 1 and 2 emissions from 2017 levels, and a 28% decrease in its Scope 3 emissions from freight shipping from the same baseline.
It also hailed a 15.2% reduction in water consumption by 15.2% at its corporate and retail locations in North America, compared to a 2018 baseline, and says it is now working towards reducing water 10% across its supply chain.
In fiscal year 2021, Tapestry also conducted a comprehensive Materiality Assessment to identify and prioritise the ESG topics that are most important to the company's business and stakeholders. The results of this assessment are being used to inform Tapestry's ESG strategy and to ensure the company is communicating to stakeholders on the issues and topics that are most important to them.
"Tapestry's approach to corporate responsibility is based on driving real, measurable change towards a more sustainable, equitable and inclusive world. I am incredibly proud of the great strides that we made in fiscal year 2021 that are detailed in 'Our Social Fabric' Corporate Responsibility report," says CEO Joanne Crevoiserat.
Last week, Tapestry moved to further improve the sustainability of its own and Coach's supply chain through a new partnership with the Savory Institute's Land to Market Program.
Tapestry said the collaboration strengthens its dedication to environmental efforts that combat climate change. It also further reinforces Tapestry's recently announced actions to drive positive change for its people, the planet and community, including its pledge to procure 100% renewable electricity in its stores, offices, and fulfillment centres by 2025, and the establishment of the US$50m Tapestry Foundation to advance equity and opportunity and to combat the climate crisis.
Tapestry also recently announced that it signed the Science Based Targets Initiative (SBTi) Business Ambition 1.5 degrees Celsius, committing to setting interim science-based emissions reduction targets in order to limit global warming to 1.5 degrees Celsius and to reach net-zero global emissions by 2050 at the latest.