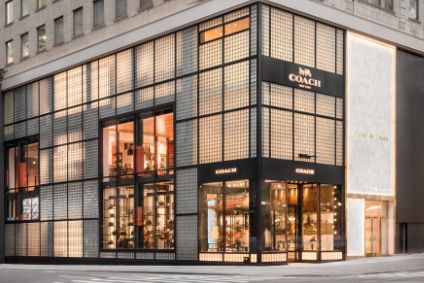 Under the three-year growth plan, Tapestry says it expects to achieve revenue of US$8bn, by fiscal year 2025, reflecting a three-year CAGR of 6-7%.
It also anticipates delivering earnings per diluted share of more than $5bn in fiscal year 2025 and to return $3bn in capital to shareholders cumulatively through fiscal 2025.
Joanne Crevoiserat, CEO of Tapestry, Inc., said "Over the last two years, we radically transformed our company, with a sharpened focus on the consumer and commitment to brand building, delivering standout results. From this strong foundation, we have a tremendous runway and are poised to drive continued growth across each of our iconic brands. The environment is ever-changing, and we are ready to move at the speed of the consumer with agility and intention. Importantly, we are confident in our ability to fuel sustainable top and bottom-line gains and generate significant cash flow, creating meaningful value for all our stakeholders in the coming years."
Scott Roe, CFO and COO of Tapestry, Inc., added, "We have powerful brands that participate in attractive and durable categories with a business model that is both proven and profitable. We will remain balanced in our approach to fuelling revenue gains, operating margin expansion and earnings increases. At the same time, we will continue to be disciplined allocators of capital, with a plan to return $3bn to shareholders through FY25, supported by our strong free cash flow. Together, we believe this will drive significant total shareholder returns over our planning horizon."
As part of its revenue targets, Tapestry anticipates: Coach revenue growth at a mid-single-digit three-year CAGR to $5.7bn, while maintaining an operating margin of 30%; Kate Spade revenue growth at a high-single digit three-year CAGR to $1.9bn, while expanding operating margin to mid-teens. The brand remains on track to achieve $2bn in revenue and high-teens operating margin; Stuart Weitzman revenue growth at a low-double digit three-year CAGR to $450m while expanding operating margin to high-single-digits.
Last month, Tapestry announced full-year annual sales of US$6.7bn presenting an increase of over 15% compared to the prior year or 11% higher than pre-pandemic levels.
Earlier in the month it announced Scott Roe will take on additional responsibility as chief operating officer (COO) as Tom Glaser has decided to retire.