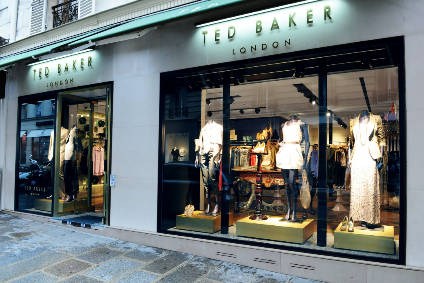 Fashion retailers including Ted Baker, Farfetch and new outdoor apparel brand FW will be developing and piloting a range of new circular economy business models such as clothes hire, product resale, repair and rental services as part of a new initiative announced today (30 May).
The companies will be exploring more sustainable ways of operating through the Circular Fashion Fast Forward project, a partnership with the London Waste and Recycling Board (LWARB) and circular economy business consultants QSA Partners.
LWARB and QSA note the competitive advantages of circular models for businesses, particularly as more customers demand sustainable options from brands. "Circular approaches offer companies a real opportunity to create more value and profit whilst reducing their environmental impact," they say.
Megan McGill, programme manager for the C&A Foundation, says the move is a "critical step" towards a circular fashion sector.
"The fashion industry needs to rapidly adopt new business models that increase the use of clothing and stop the use of unsustainable materials. The Circular Fashion Fast Forward project and the participating brands will demonstrate what can already be done today and inspire more industry players to follow."
Each retailer will explore its own bespoke approach to becoming a more circular business, developing new business models that will be trialled and ultimately, if successful, brought to market. Case studies will be created and shared on project completion.
"Circular models like resale or rental are big commercial opportunities for Farfetch," says Thomas Berry, director of sustainable business at Farfetch. "They are a very natural extension of our long-standing vintage offer, and we have started to pilot a few new models.
"Since 2018 our Browns retail store has been in partnership with rental platform Armarium, and we have just launched Farfetch Secondlife – a handbag resale service for our customers. We are excited to be working with LWARB and QSA to build the business case to accelerate our work in this area."
Anna Smoothy, FW's senior marketing manager, adds: FW's approach to sustainability is an open-ended conversation. We are constantly searching to refine our materials and reduce our impact. At FW, quality is sustainability. We make products to last while incorporating eco-materials that are proven to be durable like Oxford Recycled Yarn. We are not just making eco-friendly products destined for landfill – we would like to underline the fact that we are developing a Repair Program with QSA and LWARB so that our fans invest in FW for life."
Earlier this month Urban Outfitters became the latest company to launch a rental subscription service for clothing in a move aimed at bridging the gap between the quest for constant fashion newness and the desire for more sustainable lifestyles.