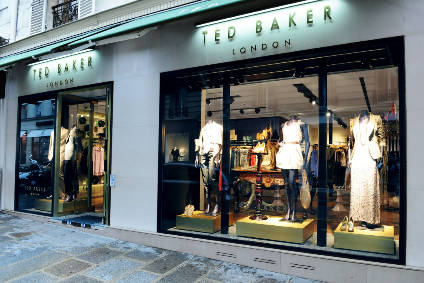 An auditor's review has found that Ted Baker has overstated the value of its inventory by GBP58m – more than double what the UK fashion and lifestyle brand had first estimated based on preliminary analysis.
In a statement today (22 January), Ted Baker said a review conducted by Deloitte has now largely concluded and the brand expects to report that the value of inventory held on its balance sheet at 26 January was overstated by GBP58m (US$75.9m).
Ted Baker acknowledged the figure is "materially higher" than the GBP20-GBP25m preliminary assessment announced on 2 December and said the overstatement is a non-cash item and related to prior years.
The business said it would appoint independent accountants to undertake a comprehensive review of its stock inventory position after identifying the overstatement last month.
It said today the Ted Baker board will next update the market at its preliminary results.
The news comes after a group of lenders for the troubled UK fashion retailer were understood to have hired advisers to carry out an independent review of the business earlier this month, and a slew of departures.
In December, long-time non-executive director, Ron Stewart, stepped down, a week after the departure of its CEO and chairman, Lindsay Page, after just nine months in the role. The group's executive chairman David Bernstein also stepped down from his post.
Shares in the company were down by 6.9% at the time of writing.