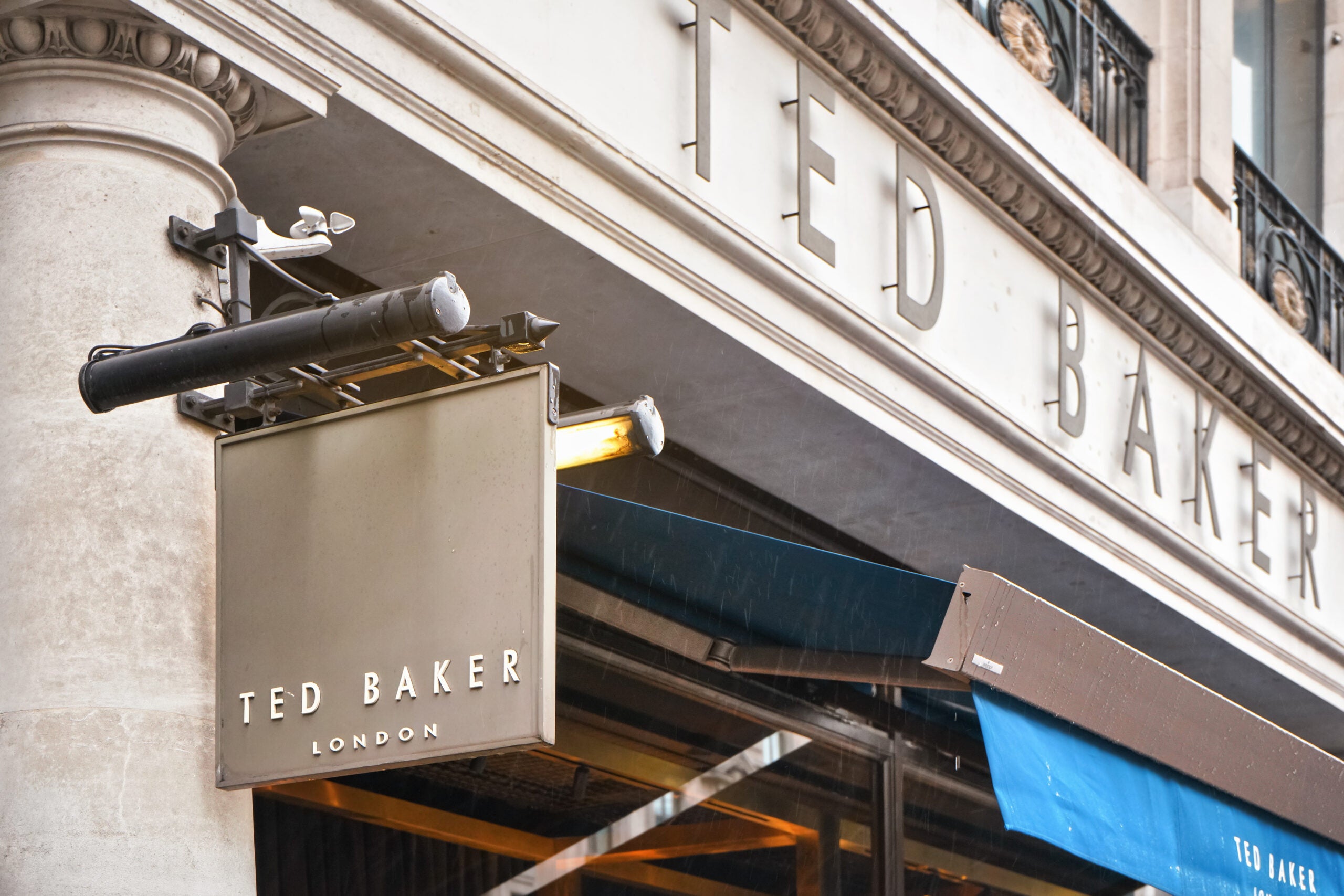 In a trading update today (2 September) for the 14-week period to 29 July (FY23), Ted Baker said group revenue growth was up 3.4% in the second quarter compared to the prior year period.
The increase was led by stronger in-store performance across both Ted Baker and its partners, partially offset by continued disruption from re-platforming adversely affecting e-commerce sales.
The Ted Baker Group has transitioned from its historical 13, 4-week period reporting basis, to a more typical 12 period reporting basis with consistent 13-week quarters. To facilitate this transition, Q2 FY23 performance is based on the 14-week period to 29 July 2022, reported against the comparable 14-week period last year. Q2 FY22 as reported was for a 16-week period to 14 August 2021.
Ted Baker Q2 breakdown
Stores revenue was up 20.4% during the 14-week period to 29 July (down approximately 23% on a like-for-like basis compared with Q2 FY20) led by increased footfall to Ted Baker locations as consumers returned to the high street.
E-commerce revenue was down 13.2% (up approximately 4% on a like-for-like basis compared with Q2 FY20) impacted by challenges following the launch of the new eCommerce platform alongside consumers returning to shop in stores.
Wholesale revenue was down 14.1% (down 38.6% compared with Q2 FY20) reflecting a strong prior comparative as retail outlets restocked in Q2 FY22 following the ending of lockdown restrictions.
Licence revenue was up 62.3% (up 14.9% compared with Q2 FY20) as the increase in travel and footfall drove a strong performance across formalwear and childrenswear.
Ted Baker says it expects a continued drag on traffic and conversion rates until current issues with the new e-commerce platform are resolved. It also is mindful of the significant recent deterioration of the macro-economic environment, falling consumer confidence and continued volatility in the supply chain as it moves to the peak trading period.
In August, ABG agreed on a GBP211m deal to acquire Ted Baker.
US-based ABG, which owns brands including Reebok and Juicy Couture, agreed a 110 pence per share deal to acquire Ted Baker through ABG-Robin BidCo (UK) Limited – a newly incorporated entity wholly-owned by ABG.