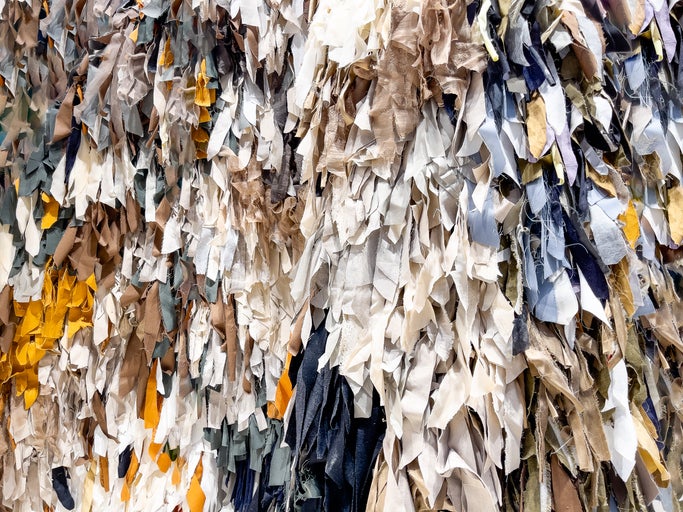 Teijin Frontier Co. Ltd., the Teijin Group's fibres and products converting company, has developed a new foreign material removal technology to eliminate polyurethane (PU) elastomer fibres from discarded polyester apparel.
The technology features a new processing agent used during the pre-treatment phase of the chemical recycling process, which helps improve the quality of the recycled polyester fibre that is derived from clothing containing PU elastomer fibre.
In addition to removing the PU elastomer fibre, the new technology eliminates foreign materials such as dyes and helps to omit the decolourization process of polyester fibre. Teijin Frontier has been conducting tests of this new technology since October 2022 for practical use.
Guided by Think Eco's environmental strategy, Teijin Frontier is striving to achieve ambitious sustainability goals by developing advanced technologies that support recycling and enhance the value of environmentally responsible materials.
As part of its initiative focused on polyester fibre, the company is working with the supply chain to establish a comprehensive ecosystem spanning apparel collection, sorting and recycling. According to Teijin Frontier, the new foreign material removal method will help expand the scope of fibre-to-fibre recycling and contribute to a zero-waste society.
According to Teijin Frontier, there is an increased demand in the industry for polyester clothing containing PU elastomer fibres. It believes that the quality of recycled products deteriorates when PU elastomer fibres are included. Therefore, Teijin says it is important to remove PU elastomer fibre from discarded polyester clothing.
Last week, Teijin Frontier revised its internal carbon pricing (ICP) system to support capital-investment decisions across the group, effective from April.