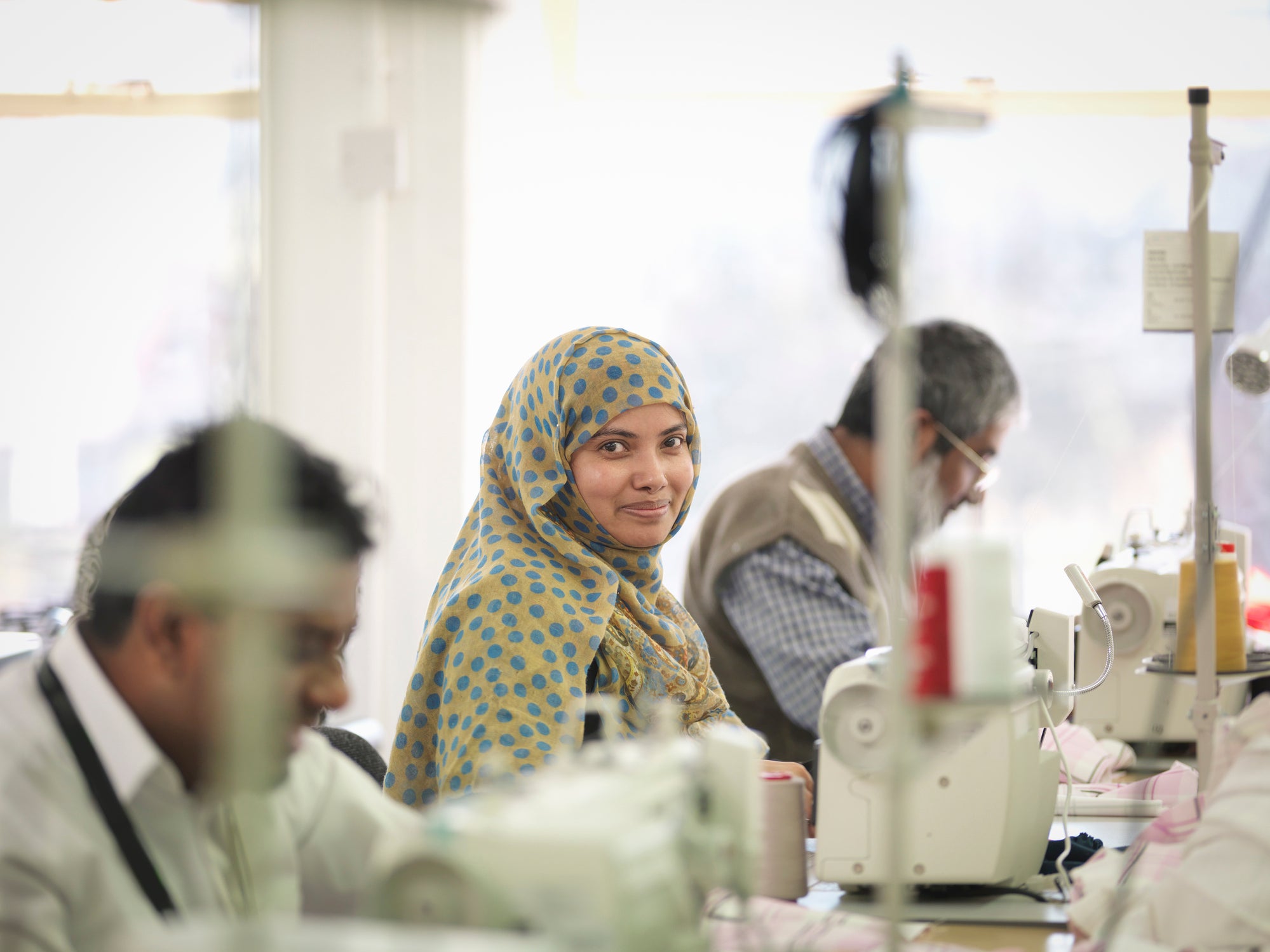 The Texprocess 'show floor' training program, brought to life by SPESA members Merrow Sewing Machine Company and the Industrial Sewing and Innovation Centre (ISAIC), will demonstrate teaching methods for machine repair/maintenance and use that to address the growing need for skilled workers in the sewn products industry.
In addition to hands-on demonstrations, the training will also utilise augmented reality (AR) tools to illustrate how these training methods can help scale the industry and support growth in the Americas.
These training sessions, which will span two days, are tailored for mechanics, operators, and facility managers.
SPESA explains, "the training programme, coined 'Training Takes Time', will serve as the launchpad for a strategic, long-term initiative designed to promote quality training regimens that start in the US and have potential to expand to other markets across the Americas."
Apart from the training offered on the show floor, Texprocess Americas attendees will have the opportunity to register for free enrolment in twelve scheduled training programmes that are planned to take place in Boston, Miami, and Los Angeles all through 2023 and 2024. After this period training seats will be priced at US$1800 each.
Michael McDonald, president of SPESA, said: "We have talked and talked about the importance of workforce development for the sewn products industry. Now we are turning words into action. Building and maintaining a strong workforce for the sewn products industry in the US is critical. Having the Career Training & Innovation Center at Texprocess Americas this year will allow us to equip the next generation of mechanics, engineers, and specialists with the tools and resources needed to catapult the industry into its next chapter. I am looking forward to seeing Texprocess Americas serve as a backdrop to a larger industry movement here in the US."
Moreover, apart from the Career Training & Innovation Center, the 2023 edition of Texprocess Americas will also feature 'for the first time', as SPESA says, a Tech & Start-Up Zone. This dedicated space will highlight companies with innovative technologies, ideas, practical solutions, processes, and products that are revolutionary to the global sewn products industry.
"The industry is rapidly evolving, and we're excited for attendees and exhibitors of Texprocess Americas to have a front-row seat to the action," said Kristy Meade, vice president of technical textiles and technology shows for Messe Frankfurt North America. "Our team is dedicated to ensuring that this year's show offers meaningful exhibitor and attendee experiences through a host of new show features. We continue to track new trends, technologies, and developments across the industry and bring them to the forefront through comprehensive education and programs."
Techtextil North America and Texprocess Americas will gather for their annual industry event on technical textiles, nonwovens, machines, sewn goods, and equipment at the Georgia World Convention Centre in Atlanta from 10-12 May 2023.