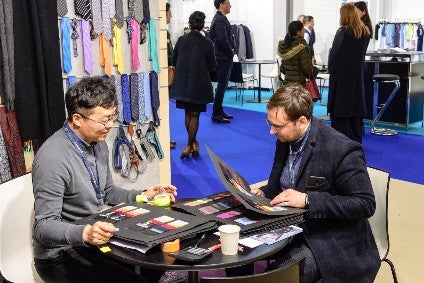 Texworld Evolution Paris will run from 7-9 February 2022, bringing together Apparel Sourcing Paris for finished garment sourcing; Avantex Paris for new materials and innovative processes; Leatherworld Paris for the leather and related materials market; and Texworld Paris for textile sourcing.
Adapted to health constraints, which still limit the travel of nationals from some Asian countries and particularly from China, organisers say this show will make it possible to welcome exhibitors from key sourcing countries such as Turkey, India, Pakistan, Taiwan, and Bangladesh.
At least ten countries are expected to have representation at the show next February, with exhibitors and buyers able to renew and develop the business flows disrupted by the health crisis. Digital devices will also be used to present offerings to exhibitors who cannot physically attend the event.
For Texworld Evolution Paris, the event marks the first step towards the return of its classic format, which is scheduled for summer 2022.
Messe Frankfurt France's trade shows are expected to be back to pre-pandemic sizes and configuration in time for the July 2022 edition, which will be held for the first time at the Parc des Expositions at Porte de Versailles in central Paris.
Apparel Sourcing, Avantex, Leatherworld, and Texworld Paris are organised by Messe Frankfurt France.
Earlier this summer, Messe Frankfurt France said the second edition of its Texworld Evolution Paris – Le Showroom will host "live" collections from 150 international companies, representing nearly 7,500 products and samples.