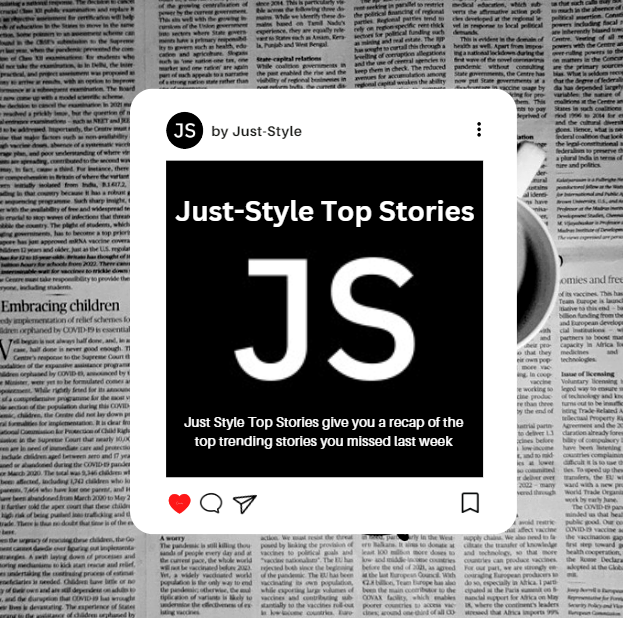 Here are last week's top trending stories on Just Style:
Global Legal Action Network, the entity fighting to block the UK's import of forced labour cotton from Xinjiang, says it is "disappointed" the courts have ruled in favour of the UK government which has the power to investigate the imports but refuse to exercise them.
Ranjan Mahtani, Epic Group's executive chairman, speaks with Just Style about goals, challenges, predictions and sustainability.
With a constant push beyond basic rules of compliance, is the fashion industry ready for what's next?
Clothing firms PVH Corp, H&M, Inditex, C&A, Bestseller and Otto Group have reaffirmed their commitment to the International Safety Accord for Pakistan by becoming early signatories.
Puma, adidas and Gildan have all improved their rankings on the Corporate Knights' 2023 Global 100 list of the world's most sustainable corporations.
Workers' rights have been "brutally repressed" in Myanmar, with little to no action from the brands who source from them, new data claims.