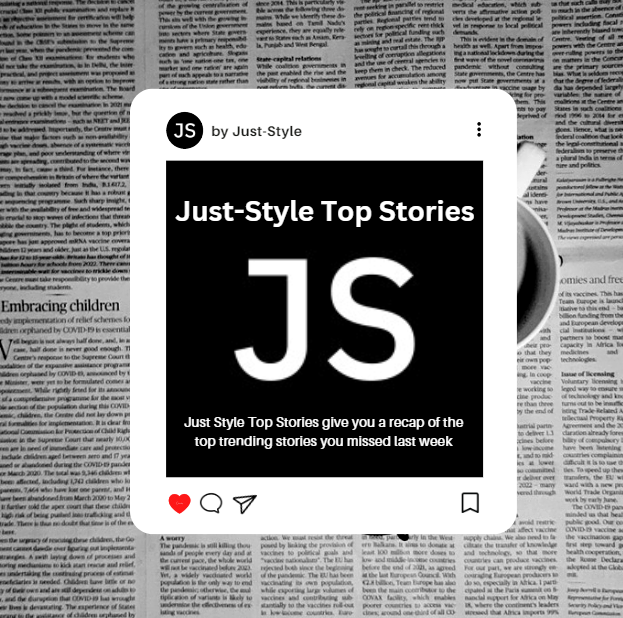 Here are last week's top trending stories on Just Style:
Bangladesh has booked a 14.3% increase in ready-made garment exports for the first seven months of the year against the same period last year.
Just Style spoke to manufacturers at the Source Fashion London event on the challenges they face in the ever-changing fashion industry.
Recycle and reuse are terms we have become more than familiar with in recent times as the global fashion industry looks to lessen its environmental impact and we are bombarded with initiatives.
New textiles developed at Aalto University in Finland change shape when heated, propelling the future of smart fabrics.
Gucci has launched an innovation platform aimed at accelerating the circular transformation of the Italian fashion industry's manufacturing model, with the support of Kering.
China and Ethiopia have signed a memorandum of understanding (MoU) to establish an investment and economic cooperation working group, which Dr Sheng Lu tells Just Style could strengthen ties between the countries' apparel sectors.
You can read the latest news, features and comment pieces from the apparel industry on our website.