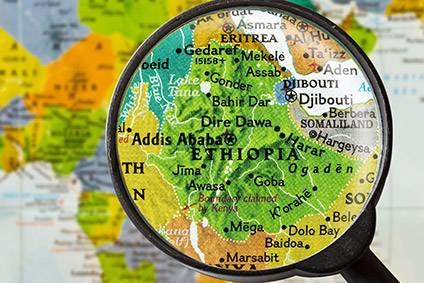 Here are the top stories on Just Style last month:
Exclusive: AGOA loss will return Ethiopia to famine-state, warns supplier The African Growth and Opportunities Act (AGOA) which has allowed Ethiopia duty-free access to the US market, access which would not be achievable otherwise, has contributed to the creation of more than 50,000 apparel and textile jobs. But one clothing supplier in the country warns that those jobs go away once the US pulls the benefit in January – and the workers are returned to dire straits once more.
Ethiopia looks for alternative export markets ahead of AGOA withdrawal The impending withdrawal of Ethiopia from the US's Africa Growth and Opportunity Act (AGOA) because of human rights concerns will be disruptive and damaging to the country's clothing and textile sector, a senior government official has told Just Style.
Hilfiger-owner PVH Corp to close Ethiopia factory PVH Corp, the owner of brands including Calvin Klein and Tommy Hilfiger, is to close its factory in Ethiopia's Hawassa Industrial Park due to concerns over the escalating human rights situation in the country.
Why does the Regional Comprehensive Economic Partnership matter to apparel? Australia has announced the Regional Comprehensive Economic Partnership (RCEP) will officially come into force on 1 January 1 2022. Professor Sheng Lu from the University of Delaware explains what the RCEP is and why it matters for the fashion apparel industry.
Fashion can become 80% circular with textile recycling investment A new report from Global Fashion Agenda (GFA), the forum for industry collaboration on sustainability in fashion, claims the textile recycling opportunity offers the potential to drive up to 80% circularity in the fashion value chain, whilst also creating jobs and value for investors.
Exclusive: Bangladesh apparel industry buyers must ensure fair price As the global apparel industry revives from the Covid-19 slump, Bangladesh apparel manufacturers are at last reaping the benefits. Just Style speaks exclusively to the Bangladesh Garment Manufacturers and Exporters Association (BGMEA) president, Faruque Hasan about the state of the industry right now.
Most apparel companies lack supply chain traceability, says report Only 15% of apparel companies who took part in a survey conducted by KPMG China and Serai have full traceability of their supply chain, which includes all of the materials and components used in a product from their origins through each step of processing and manufacturing (traceability).
COP26: What does the Glasgow Climate Pact mean for apparel? The world watched intently as 190 countries negotiated the Paris agreement at the COP26 UN Climate Conference in Glasgow on 13 November. Here is Just Style's round-up of how the global apparel industry could help the world moving forward.
The executive director of the Chamber of the Textile and Apparel Industry of El Salvador (CAMTEX – Cámara de la Industria Textil) has told Just Style how her manufacturing hub is seizing market opportunities as Covid-19 ebbs.
Consumers could see 10% clothing price hike on freight rate rise Clothing and textiles will be hit by rising freight rates according to the Review of Maritime Transport 2021 report from the United Nations Conference on Trade and Development (UNCTAD) with consumers expected to see price rises of 10% on products.
Here's how the apparel industry can be more resilient Collaboration and resilience in the apparel supply chain are seen as key to helping the global fashion industry transition into providing more sustainable operations post-Covid-19. Sector players must join hands to move from transactional relationships to business partnerships, executives believe.
Circular business models offer $700bn opportunity for fashion Circular business models, in sectors such as rental and resale, have the potential to claim 23% of the global fashion market by 2030 and grasp a US$700bn opportunity, new research shows.
How the Pakistan apparel industry is moving forward Apparel industry expert David Birnbaum sheds some light on the Pakistan apparel industry, which he says is offering buyers an image of stability and reliability in a post-pandemic world.
The steps for success when implementing 3D tools Buyer-supplier collaboration along the apparel supply chain is essential when implementing 3D virtual design, fit, and prototyping software. Fashion firms grappling with introducing these digital tools must work hand-in-hand with suppliers, strive to build an effective team, and ultimately start small.
Project to build a new textile waste value chain in India Adidas, Levi Strauss & Co, and PVH Corp are backing a new consortium project to understand both the pre-consumer and post-consumer textile waste streams in India, and to pilot sorting and mapping solutions.
Exclusive: Productivity is key to apparel success in Bangladesh post-LDC At an 'Invest in Bangladesh' seminar with the chairman of the Bangladesh Securities and Exchange Commission this week, Just Style was told exclusively that higher productivity will help the apparel industry make the same margins when Least Developed Country (LDC) concessions are no longer available.
Deep dive: US apparel imports September The US Government Office of Textiles and Apparel (OTEXA) has published its apparel US imports data as of September 2021. Here, David Birnbaum explores the data which shows some big changes, including the first sign of recovery since 2019.
Better Buying Index 2021 highlights supply chain resilience during Covid-19 The Better Buying Index Report 2021, which was focused on purchasing practices during Covid-19, found most of its apparel buyer subscribers continued to improve their purchasing practices with suppliers, despite the wider challenges facing the apparel industry.
SAC chief urges cross-industry collab to meet UN climate targets Cross-industry collaboration will be the key to unlocking a sustainable future for the fashion industry and hitting climate change targets of a 45% reduction in greenhouse gas emissions by 2030, Amina Razvi, executive director of the Sustainable Apparel Coalition said in her opening address at the Textile Sustainability Conference.