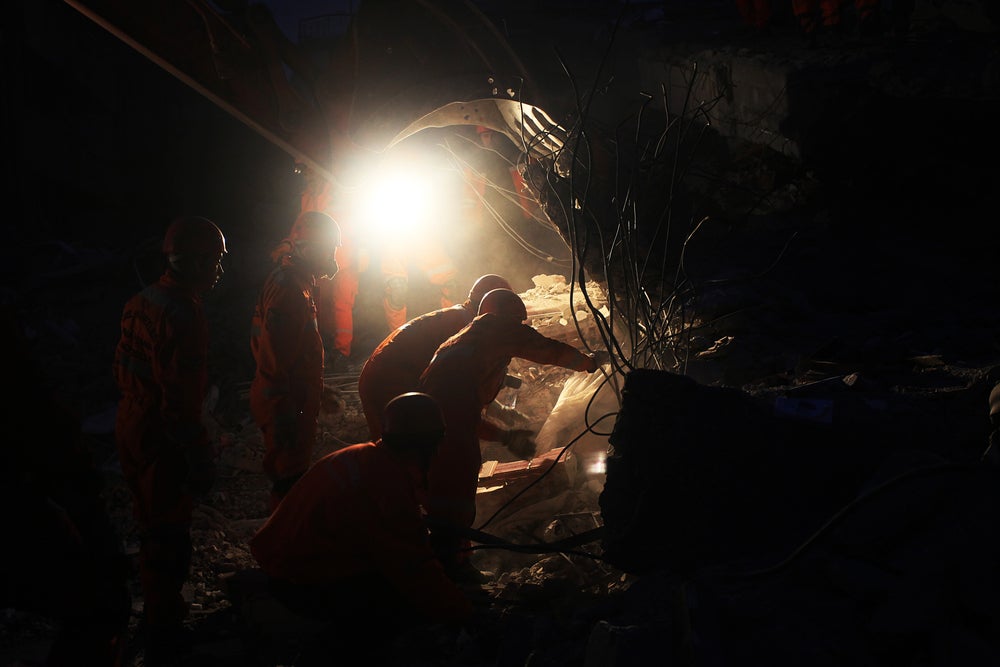 Spokespersons for IHKIB said the organisation is extremely saddened by the devastation that has mostly impacted the Gaziantep and Kahramanmaras regions, about an 11-hour drive from Istanbul, the heart of Türkiye's manufacturing sector.
The first earthquake took place in the early hours of this morning (6 February) in Türkiye and Syria has already led to almost 1,500 dead and counting followed by a second in under a 12-hour period.
How will Türkiye's earthquake impact the fashion supply chain
IHKIB, which represents the apparel industry in Türkiye, pointed out that in recent years many manufacturers have opened a second production place in Anatolia, but it is still difficult to say whether their production will be affected.
A spokesperson for IHKIB said: "As the garment industry is mostly located in Istanbul (about 75% of industry export is from Istanbul) we do not expect any real influence. Nevertheless, we are still trying to see the real effects of the earthquake.
"God bless the passed away persons," the organisation added.
Official figures at the time of going to press published by The Guardian, state that 2,818 buildings had collapsed in Türkiye with over 5,000 injured and across the border in Syria it is believed over 1,000 are injured with these numbers expected to go up in the coming hours and days.